How To Achieve Top Dollar When Selling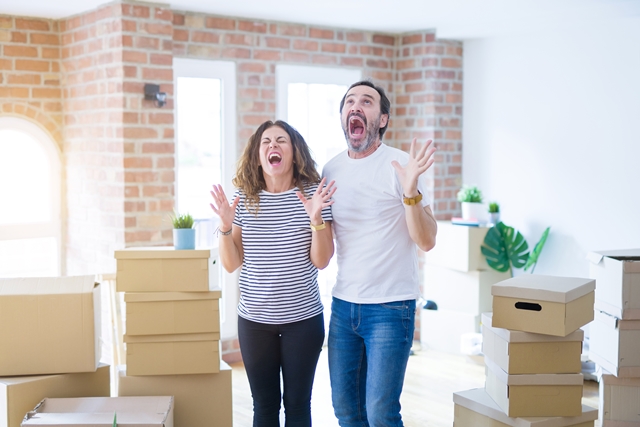 Buying a house is an emotional decision and with good reason. A home is intimate, a space of your own where you eat, sleep, and spend time every day and night. It's where memories are made and where new buyers envision their families enjoying life.
For sellers, that means that one of the more sure-fire ways to sell a home quickly and for top dollar is to capitalize on that emotion. When placing your house on the market, creating this magical feeling for buyers often requires both strategic improvements and smart staging.
Strategic Improvements
Making strategic improvements where necessary modernizes the space and renders the home move-in ready. Updates that get the biggest bang for dollars spent and excite buyers the most are eye-catching light fixtures, minor repairs to walls and kitchen cabinets, hardware upgrades and countertops.
It's important to consult with your Realtor before embarking on any improvements to make sure that they are necessary and will create the desired outcome when going to market.
A home that is in move-in condition makes it easier for a buyer to fall in love. They can immediately acclimate without having to have workers in their home to make improvements right away. The less they have to do, the more attractive the home becomes.
Smart Home Staging
Home staging can dramatically transform how a home presents without you having to do any major renovations. The goal of home staging is to minimize the negatives and accentuate the positives to show a property in a way that would appeal to the widest array of buyers. This helps them envision your house as their own, rather than through the lens of your personal tastes.
Smart staging involves working with an owner's existing pieces wherever possible and using specific techniques like furniture removal and rearranging, painting in neutral tones, and placing selective accents throughout.
Staging can help a home attract more offers, sell faster, and fetch a higher price. Once engaged, buyers will be more committed and possibly willing to increase their offer, and they may be less likely to change their minds at the last minute or ask for concessions. When a home is staged and in good condition, it moves to the top of a Buyer's list.
When sellers hire the Procenko Group, our goal is to showcase the property to its full potential to maximize return on investment for our valued clients. As we prepare a home for market, we work with our sellers to help move and store any furnishings that will be removed while the home is on the market, making the process as seamless as possible.
When transforming a Seller's home, the following services are included in our commission:
Decluttering plan and support
Staging consultation with a detailed preparation plan for the Seller
Access to our list of trusted home professionals
Help coordinating home preparation and wrangling tradespeople
Professional cleaning
Staging of your home, including all items and accessories
De-staging after your successful sale
Strategic improvements and smart staging are crucial elements of your home's overall marketing plan and will allow sellers to experience minimal interruption to daily life with less time on the market, leading to the best return on investment.
Stress-Free Selling Experience
With years of experience on our side, we are pleased to make your selling experience as quick and stress-free as possible. We understand selling your home for the highest value includes capturing the best marketing, market timing, implementing the right pricing strategy, and maximizing your return on investment. But don't take our word for it, here's what our clients have to say.
If you are thinking of selling and would like to discuss the advantages of working with our team, let's connect today.
You may also like to read: Avoid These Home Improvements if Thinking of Selling