We Want to be Your Markham Area Real Estate Agent - and Partner
We pride ourselves on our knowledge, professionalism and honesty. We go out of our way to exceed your expectations and provide exceptional customer service. Our clients rave about our service and continue to actively refer us to friends, family, neighbours, (and in some cases, complete strangers!) which is the highest compliment we can get!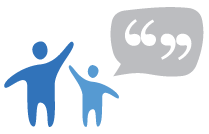 "You have provided exceptional service and I appreciate everything. Thank you! What stands out in my mind is you coming and assisting us with the carpet choice we installed to improve our home for sale. That was above and beyond among many other things. You are a champ! I will recommend you all day long and with zero hesitation!"
Ryan H. Markham, ON
When you hire me, you hire a team of experts.
Today, selling a home is beyond the scope of one person's abilities. To successfully market, negotiate, sell and close properties in today's new real estate market requires a team of professionals working closely together. An individual realtor simply cannot do it all.
I believe that the people you surround yourself with in life can have a profound affect on you, and your business. That's why I have assembled a team of highly skilled, energetic, and caring professionals to care for my clients and to help make their real estate dreams a reality.