Welcome to Unionville
Unionville is a suburban village in Markham, Ontario, Canada. It is located 33 km northeast of downtown Toronto and 4 km east of southern Richmond Hill. Unionville is located between Woodbine Avenue (western border) and runs alongside the Rouge River leading to McCowan Road (eastern border). Major MacKenzie Drive is the northern border, and Highway 407 is the southern.

With a 217 year heritage, Historic Main Street Unionville is a well-known area which welcomes thousands of tourists each year. It has a distinct charm and beauty with its historic structures, beautiful landscaping, and popular parks like Toogood. It is renowned for its art galleries, restaurants and shops, and hosts numerous festivals throughout the year. An added bonus, there is plenty of free parking directly behind the heritage buildings on Main Street and at both ends of the main shopping area.
If you'd like to see our Unionville Real Estate Listings or learn more about this area, we'd be happy to show you around. Send us an email or call our direct line at (905) 472-7155 and we'll be in touch quickly! (We know of a great cafe in the area and the coffee is on us!)

Schools in Unionville
Buttonville Public School
Bill Crothers Secondary School
Coledale Public School
John XXIII Catholic Elementary School
Parkview Public School
St. Augustine Catholic High School
St. Justin Martyr Catholic Elementary School
St. Matthew's Catholic School
Unionville High School
Unionville Meadows Public School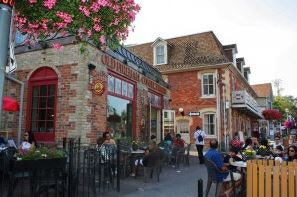 If you are strolling down a picturesque Main Street with quaint shops, cafes, art galleries, and walking trails, then you have found the jewel of the GTA known as Unionville.

Located in the heart of historic Unionville, Ambiyan is a beautiful Indian restaurant that serves traditional and contemporary Indian cuisine.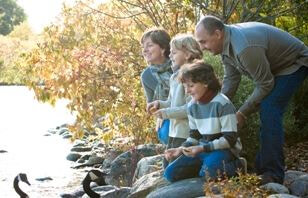 North of Unionville's Main Street is a favourite spot of many nearby residents - Toogood Pond Park. It's right behind Unionville Public School between Carlton & Kennedy, this park spans more than 82 acres & is the perfect place for a walk or a picnic.