Condo Market Update
By Kenny Chan, Sales Representative
Overall Trends
There has been a very steady and predictable decline in sale prices across the Greater Toronto Area.
The effect of the lockdown has set up an environment where only the most urgent Buyers are encouraged to participate in the housing market.
As you can see, the number of showings dropped by about 80%+ since mid-March when Ontario's lockdown began.
Are we at the bottom for sale prices?
I do not know. It is difficult to tell where the "bottom" ends (or the "top" for that matter!).
Example:
For Toronto condos, the difference in average sold prices between the top and the bottom (so far) is $111,400 and this is approximately a 15% decrease from the top.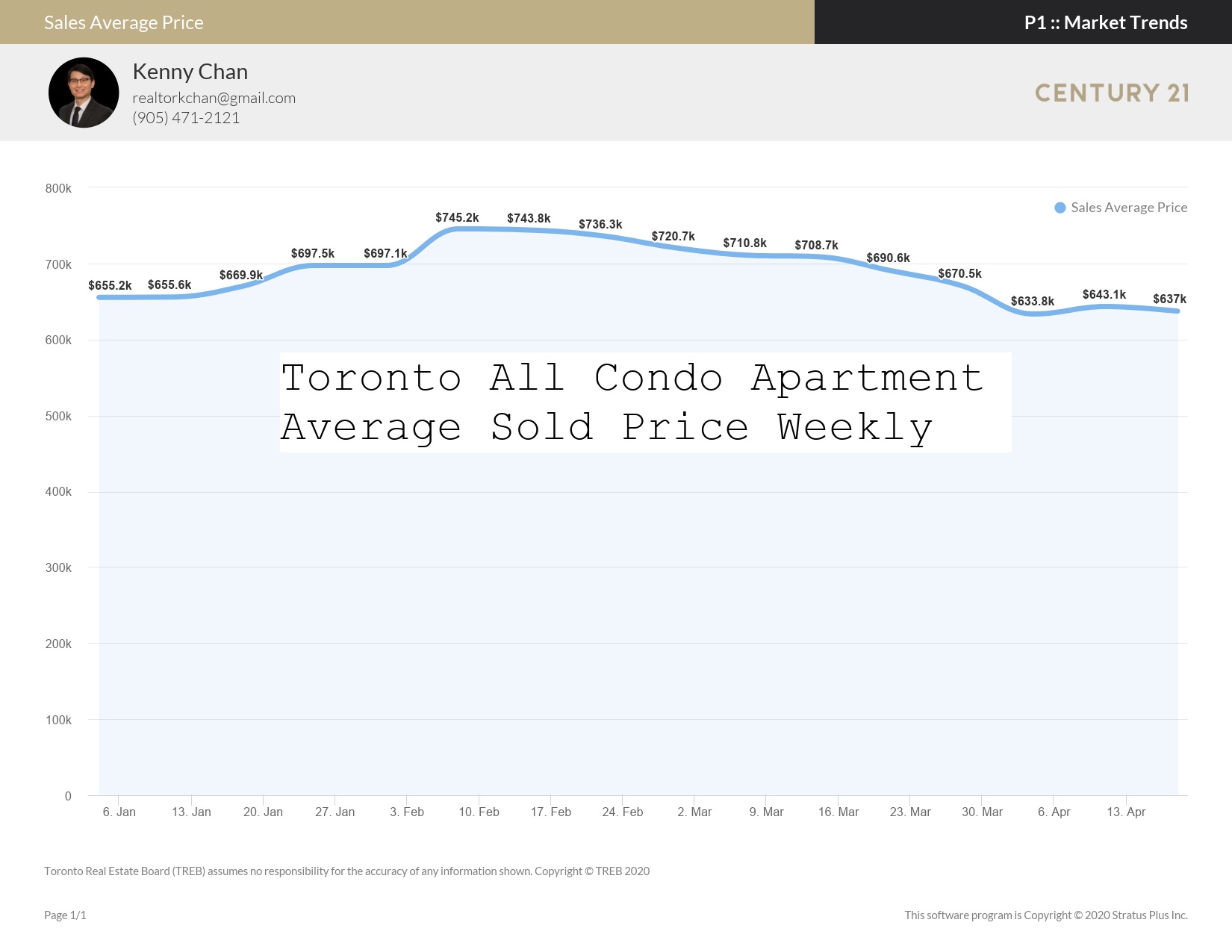 This drop in sales price is similar to other housing price busts in the GTA since the 1970s. So this price correction may be all there is. Once again, hard to determine!
Generally speaking, for Buyers who are in a favourable financial situation, and who were missing out on purchasing earlier in this year, it is smart to keep track of the changing market and be ready to take action when a good deal appears.
Richmond Hill Condo Update: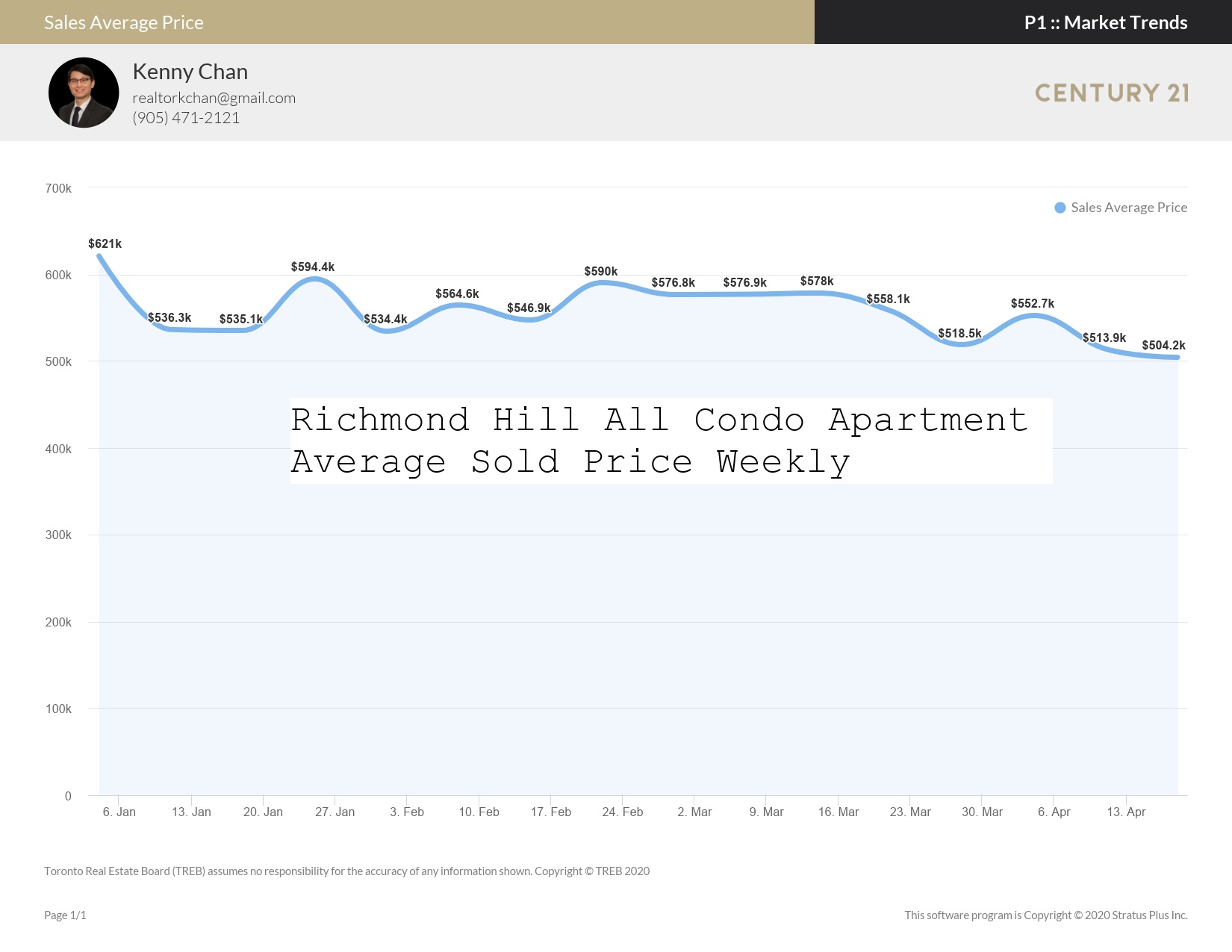 Vaughan Condo Update: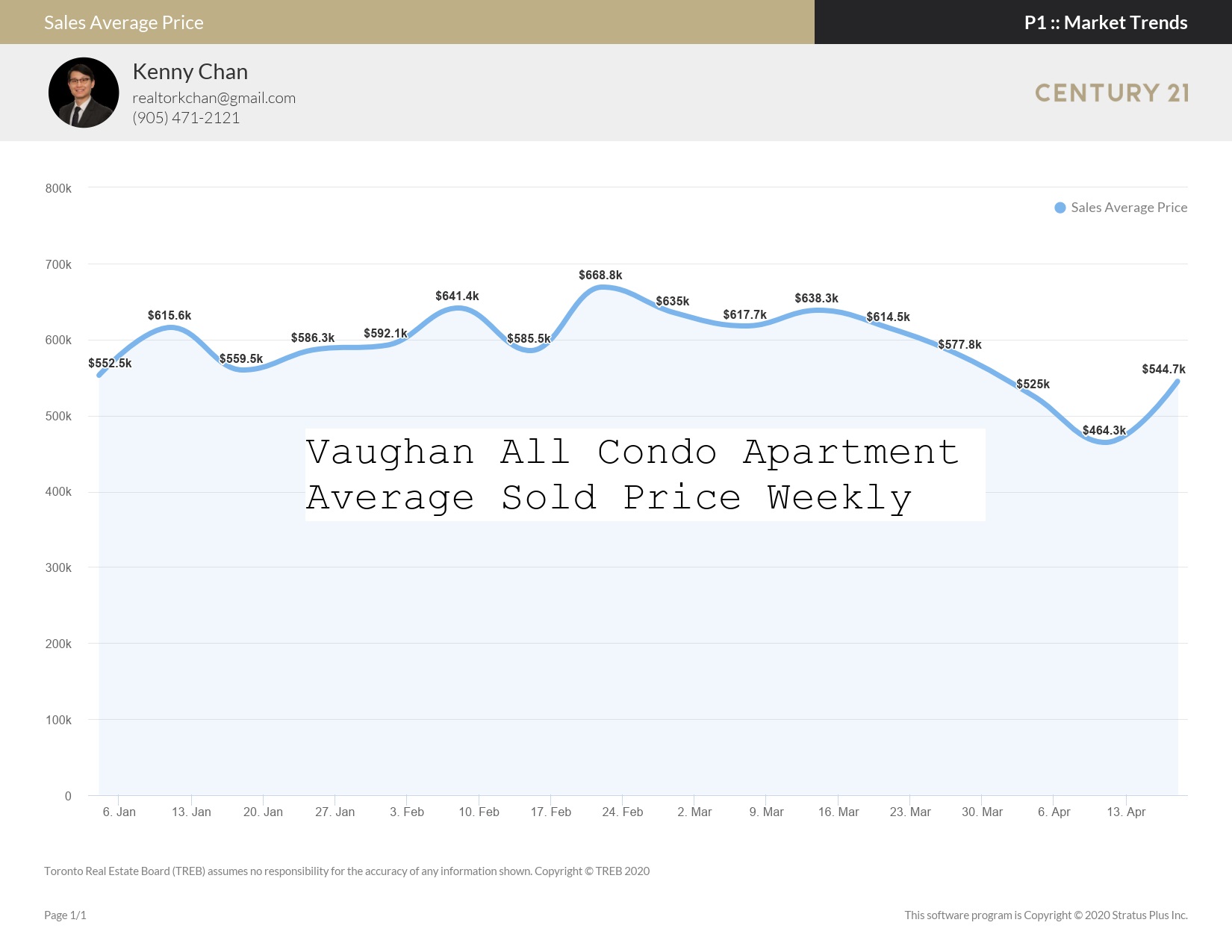 Mississauaga Condo Update: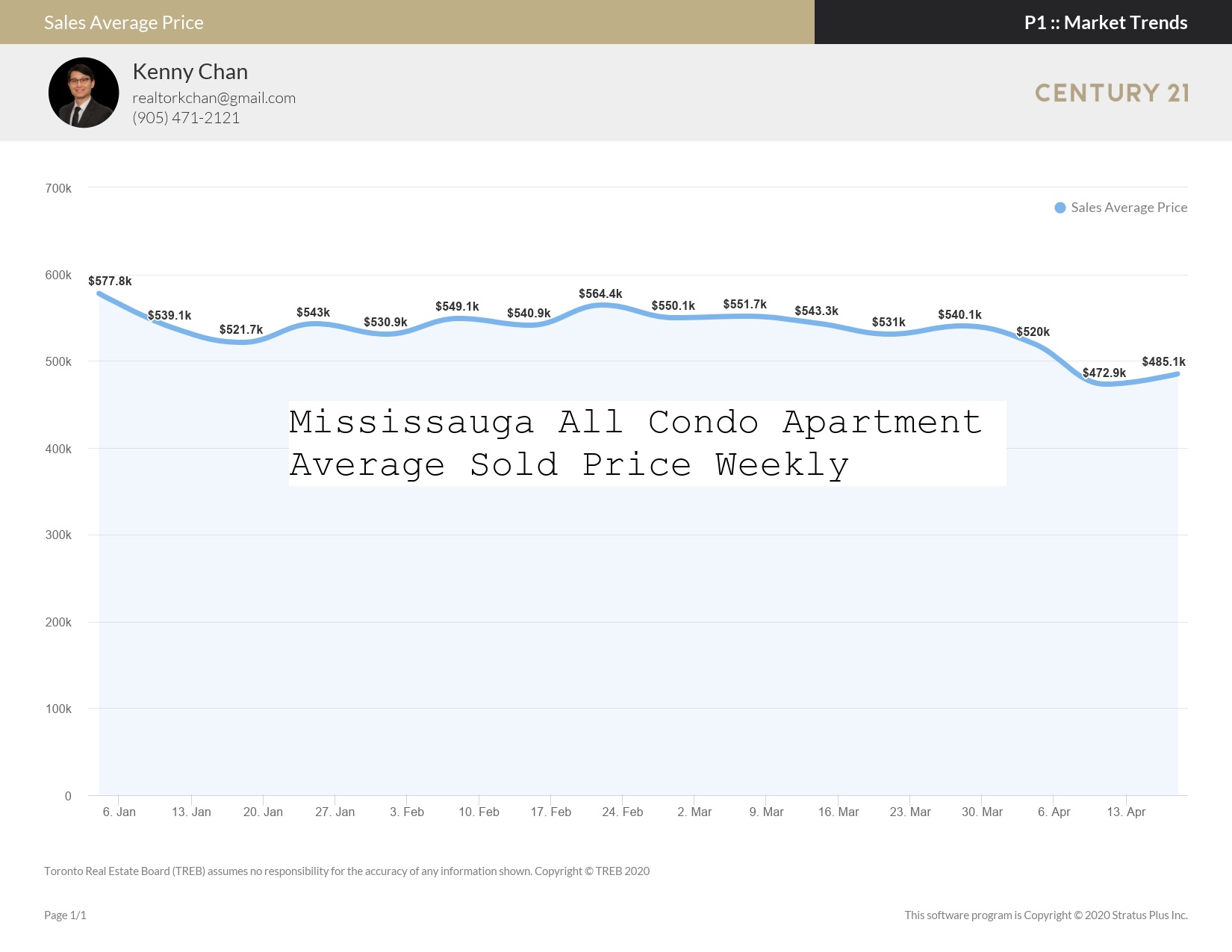 As always, if you are looking for the latest information on the real estate market, please reach out to us!!
team@procenko.com or call us directly at (905) 472-7155. You'll be so glad you did :)