Best Scents for Selling Your Home
Maximizing the visual appeal of your home is essential when staging to sell. But there's one very important task to add to your list: making sure your home has a scent that will please the masses.
When a prospective home buyer enters your home for the first time, the scents they encounter can certainly make a lasting first impression. Good or bad, this can play a significant role in determining how long they'll want to stick around and whether or not they'll want to make your home theirs.

The fact is, smells can be one of the most powerful senses when it comes to how people feel about your house or condo so it's really important to take care of the root cause of the odour, rather than simply masking the smell.
Start With a Deep Clean
The best way to have a fresh-smelling home is to have a clean home. When prepping it for sale, this means scrubbing the nooks and crannies of all hard surfaces until they shine, as well as washing or vacuuming all fabric items, such as bedding and drapes. This heavy-duty cleaning approach should eliminate minor unwanted odours and introduce a clean, refreshing scent throughout each room.
As you're cleaning, try and air out the whole place if possible. Open boxes of baking soda and fresh ground coffee make great deodorizers that actually help absorb foul smells. You can also buy odour absorbing pucks from your local grocery or hardware store that you can place in smaller areas like a shoe closet, behind the cat's litter box, or under your sink.
Steer Clear of Artificial Cleaners
When cleaning your home before placing it on the market, be sure to steer clear of cleaners with bleach or strong perfumes. More often than not, the smells from these cleaners are overpowering and artificial. Avoid perfumed rug shampoos, since the heavy detergent odours tend to linger. If you need powerful cleaning solutions to clean a particularly dirty spot, try to finish off with a more pleasant smelling product.
The best approach is to use organic or plant-based all-purpose cleaners as they tend to have a softer scent. You can even make your own cleaner using water, lemon juice, and baking soda. You'll get the same great cleaning results as you would with a store-bought cleaner and you'll be guaranteed to have a natural scent.
Eliminate Food and Pet Odours
Whether you're a cat lover or self-proclaimed gourmet chef, you may no longer notice the odours from pets or cooked food in your home due to nose fatigue. But for a potential buyer, these smells are at the very least distracting, and in some cases may even be offensive. Remember, buyers are there to view your home and — hopefully — to imagine themselves living in it. You don't want them focusing on any unwanted odours. To gauge whether such odours are noticeable in your home, ask a friend whom you can trust to tell you the truth.
While your home is on the market, do your best to avoid cooking with pungent ingredients. Eliminating pet smells might require a bit more than a deep cleaning. These odours often live in carpet, rugs and upholstered furniture. For heavy pet smells, its recommended to have your carpets and upholstered items professionally steam-cleaned well in advance of your first showing. This will give any lingering detergent smells time to fade. If steam cleaning doesn't get rid of the odours, replacing a still-smelly item with a non-upholstered version will go a long way toward making your home more appealing to a buyer.
Pro Tip: Be sure to remove your dog bed or litter box before a showing.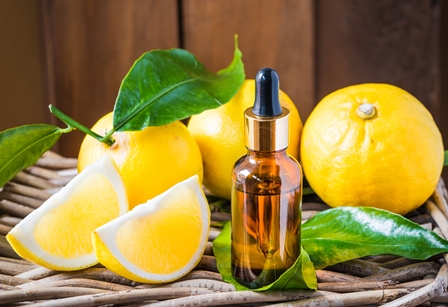 New Theory About Selling with Scent
When it comes to choosing a scent to permeate your home, refrain from breaking out the potpourri — and forget the conventional wisdom about freshly baked cookies. Instead, take the advice of professionals like Eric Spangenberg, dean of the University of California, Irvine Paul Merage School of Business. He cautions that strong or mingled scents may actually work against you as they can create a distraction, causing buyers to consider what the scent is, rather than concentrate on the task at hand: viewing your property.
The new theory about selling with scent is to opt for a much subtler approach. So subtle, in fact, it'll almost be like there's nothing in the air at all. Clean and fresh is the way to go, but you will still need undertones of scent that are easier for the olfactory senses to process.
Here are some tried-and-true scents to use:
Vanilla
Citrus (orange, lemon or grapefruit)
Aromatic kitchen herbs (thyme or rosemary)
Earthy, woodsy scents (cedar, pine or rosewood)
Plan on using one clean, simple fragrance in the home. Whether you choose to introduce a scent via reed diffuser, candle or fresh ingredients, make sure no other scent is mixed with it. Lemon should not be mixed with orange, for example.
Whatever you choose, just make sure to keep the fragrance light. In this instance, less is much, much more. When it comes time to have a showing, open the windows shortly before to let the fresh air in, then set up your scents just before prospective buyers are set to arrive. You can do this by adding a few drops of essential oil and water to a diffuser and set on a side table or kitchen counter. For a faster solution, add drops to distilled water in a spray bottle. Before potential buyers arrive, mist the air in the room. Now your showing should not only look good but smell great too!
Match the Scent to the Space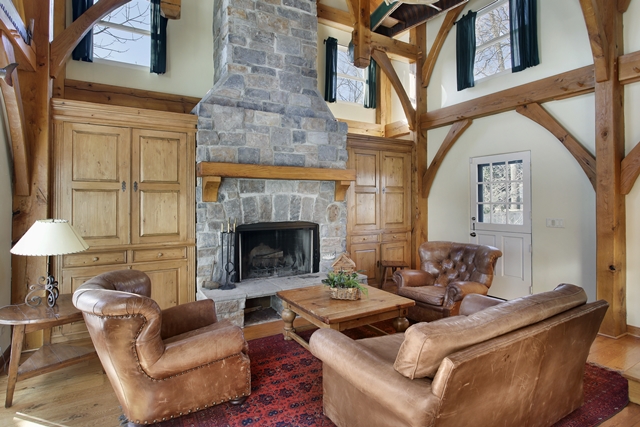 When it comes to choosing a scent to go with, you want something that fits the general environment and aesthetic of your home. For example, if you have a lot of wooden beams and walls, cedar or pine scent might enhance the ambience. If you are selling a home that features a lot of floral landscaping outside, consider using a flowery but subtle scent like jasmine. For your clean and sparkling-white kitchen, a crisp lemon scent would certainly convey an uplifting feeling to a buyer. In other words, choose a scent that speaks to the general feeling of the home and underscores its positive attributes.
Above all else, remember this: the best air freshener for selling is a clean home. So take the time to remove the trash, dirty clothes, and old shoes. You'll help the air quality and set the stage for a successful sale!
You may also enjoy reading: Four Easy Ways to Help Shift Your Home's Energy