Box Grove is a prestigious village community at the Eastern edge of Markham, where the 9th Line meets 14th Avenue.
The village was founded in the 1850s, but residential development only began in the late 1990s and continues today as it undergoes a transformation from protected agricultural to residential use.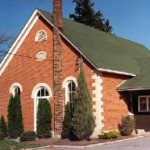 The area was originally called Sparta but the name was changed in 1867, the year of Confederation, when the village acquired its first post office. Some people referred to the village as "Sparty Wharf", as its location marked the head of navigation of the Rouge River.
Like many Markham communities, Box Grove was the site of a few working mills including a sawmill, a woolen mill, and a shoddy mill - all established on land owned by one family, the Tomlinsons.
Today, those mills have long disappeared and in their place is a strategically planned community that more than 700 families call home. With a number of beautiful parks, walking trails that connect with other Markham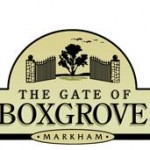 communities and two proposed public schools in the works, Box Grove has become a desirable neighbourhood for many.
Just off the 407, it's a convenient spot for commuters to travel to and from work and a relaxing game of golf is never far away as Box Grove is surrounded by three beautiful golf courses: Markham Green, Scarborough Family and Cedarbrae.
Perhaps the best part of this community though, is its proximity to Rouge Park, Canada's "premier urban wilderness park." Activities here are never ending with more than 11,000 acres of trails, rivers, ponds and some of the most incredible views ever.