Condo Market Update
By Kenny Chan
Sales Representative
If you're looking to get into the condo market, now could be the right time as prices have flattened.
The Toronto condo market has largely been driven by supply and demand from immigration. The GTA was attracting about 100,000 new residents every single year. With border closures between provinces and countries, it's been difficult for people to come into the area. Plus, the short-term rental market was severely impacted as well, so there's a lot more inventory for buyers to choose from.
One-bedroom condo Apartment prices are currently quite flat week to week. Prices are more reflective of the beginning of the year (e.g. Jan 2020). There is just enough demand for condo apartments to match the current supply. I expect low interest rates to continue to provide buyers with confidence in making purchases at these price points. The properties (condo or freehold) with mortgage deferrals have not likely affected the market yet and they remain an unknown factor as we move through the rest of this year.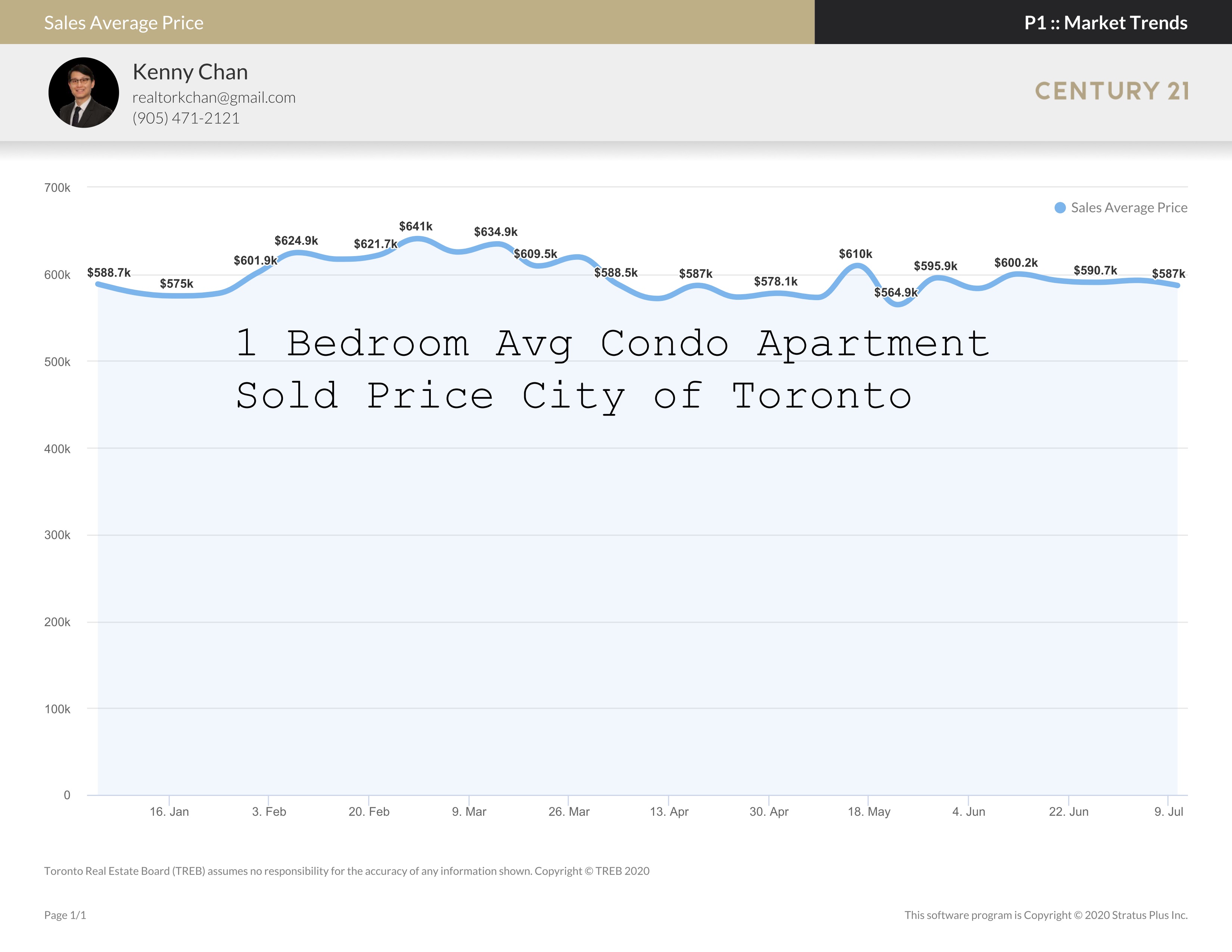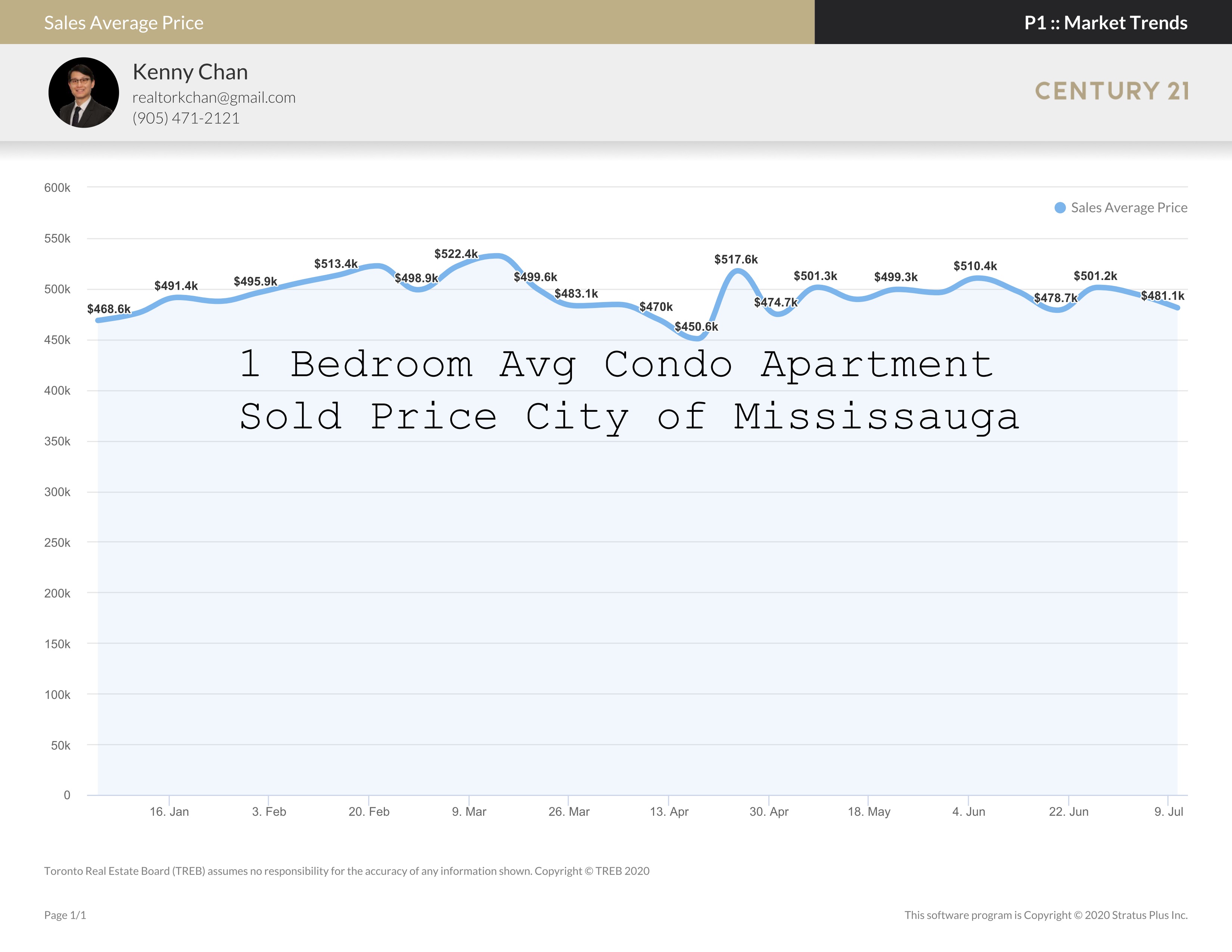 My advice for buyers:
(1) If you're in a healthy financial situation (secure employment) and you're looking to live in a condo apartment for at least 3-5 years, then I think now's a great time to pick up a property for yourself to live in.
(2) Get on an alert list. Not all new listings are advertised or posted online right way. So, arrange to be immediately alerted to new listings that match your criteria. That way, you'll be first in line.
Feel free to connect with us at any time! We love helping our clients get exactly what they're looking for and we can help you too...
Send us an email or pick up the phone and call. We look forward to hearing from you! :)
Office: 905-472-7155