JUNE 2019 - Condo Market Update
This month we are highlighting two bedroom, two bathroom (2B2B) condo apartments in popular areas. You will be amazed at how much you can save by buying in specific key areas in the GTA versus downtown.
What does this mean for you? (scroll down to find out)
1) TORONTO - While there hasn't been much of a change in average sold price since the summer began, these 2B2B condos continue to be in demand and are hitting new highs. Average price for a 2B2B was $722,800 in July 2019. Average price in January 2019 was $665,000.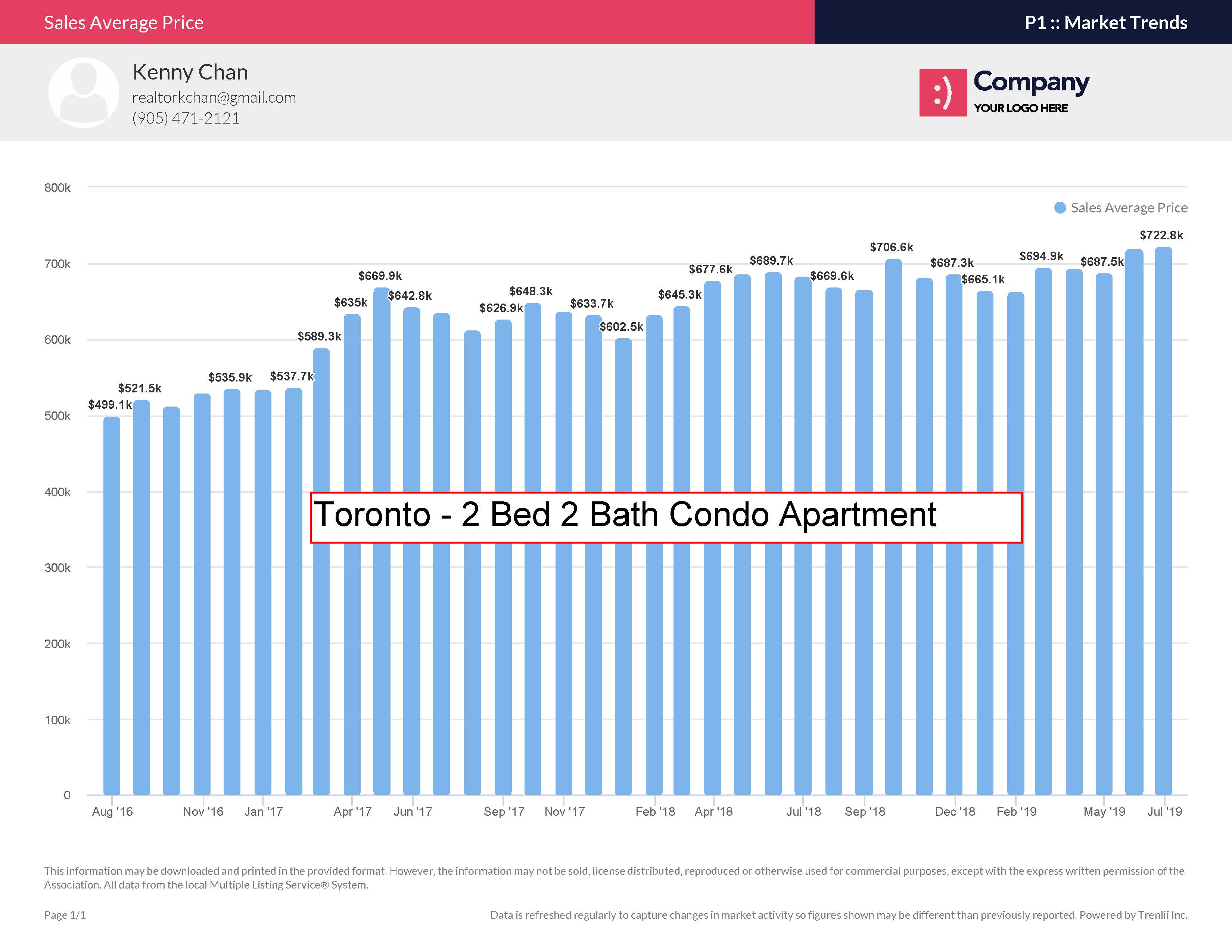 2) MARKHAM - Prices for a 2B2B remain stable since the beginning of the year. The average sold price was $561,700 in July 2019 for 2B2B, which has not yet hit the peak in 2017 when it was $622,300.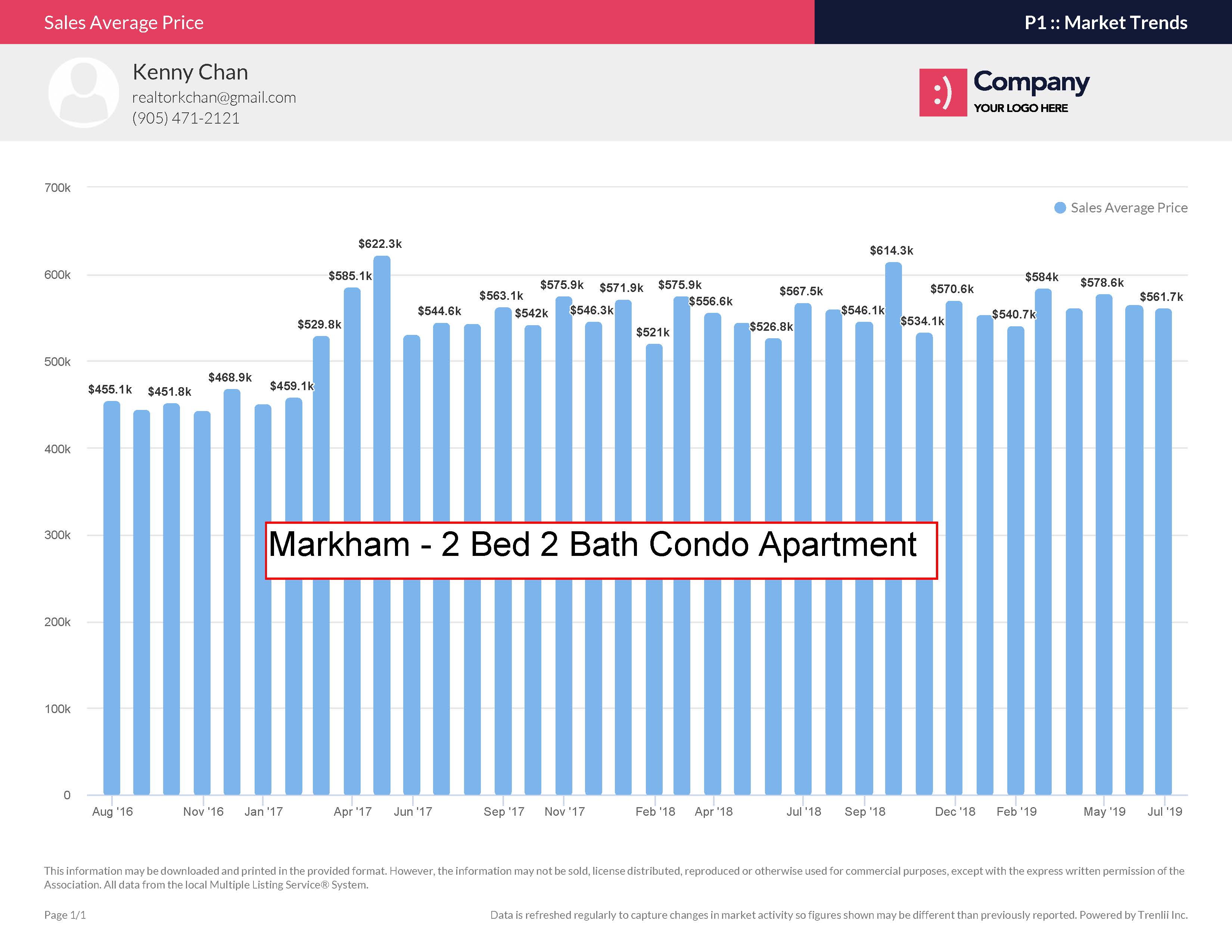 3) MISSISSAUGA - Since January 2019, prices for a 2B2B have increased from $450,000 to around $480,000 in July 2019. They have already surpassed their 2017 and 2018 peak pricing.
4) RICHMOND HILL - This area continues to be quite popular and the average price for a 2B2B in July 2019 was $563,700 which is not too far off from the highest peak in 2017 at $574,1000.
What does this mean for you?

The Toronto 2B2B condo market is continuing its consistent upward trend in pricing, which unfortunately has left a lot of buyers out of the market. Those looking outside of Toronto should turn towards Mississauga, Markham and Richmond Hill which can be over $100,000 less expensive. All three have good access to local public transit, but more importantly access to the GO transit lines which allow for easy travel into Toronto.
Is there another area that you are curious about? We can send you real-time market intelligence in an easy-to-read report. These stats can have enormous value for buyers and sellers when keeping your eye on a specific street, neighbourhood or entire city! Please contact us today for this free service.