April 2021 Sets New Record
More Than 4 Times in Sales Compared to Last April
GTA home sales more than quadrupled compared to April last year being the first full month of the pandemic and arguably, the most impacted economically by Covid.
However there was a 12.7 per cent decline in sales month-over-month.

TRREB President Lisa Patel says while the market remained strong, there is a mark in slow down with number of sales and may be an indication that we have exhausted the pool of buyers, ie. slow in population growth.
The average selling price of $1,090,992 increased by 33 per cent compared to April 2020, but was flatlined relative to March 2021.
Important to note that this was in contrast to most years in the past when the average selling price increased between March and April.
"Low borrowing costs during COVID-19 clearly had an impact on the demand for and price of ownership housing. While the pace of price growth could moderate in the coming months, home prices will likely continue on the upward trend. Renewed population growth over the next year coupled with a persistent lack of new inventory will underpin home price appreciation," said TRREB Chief Market Analyst Jason Mercer.
Want more detail? Check out TRREB's Full Report
April 2021
vs.

April 2020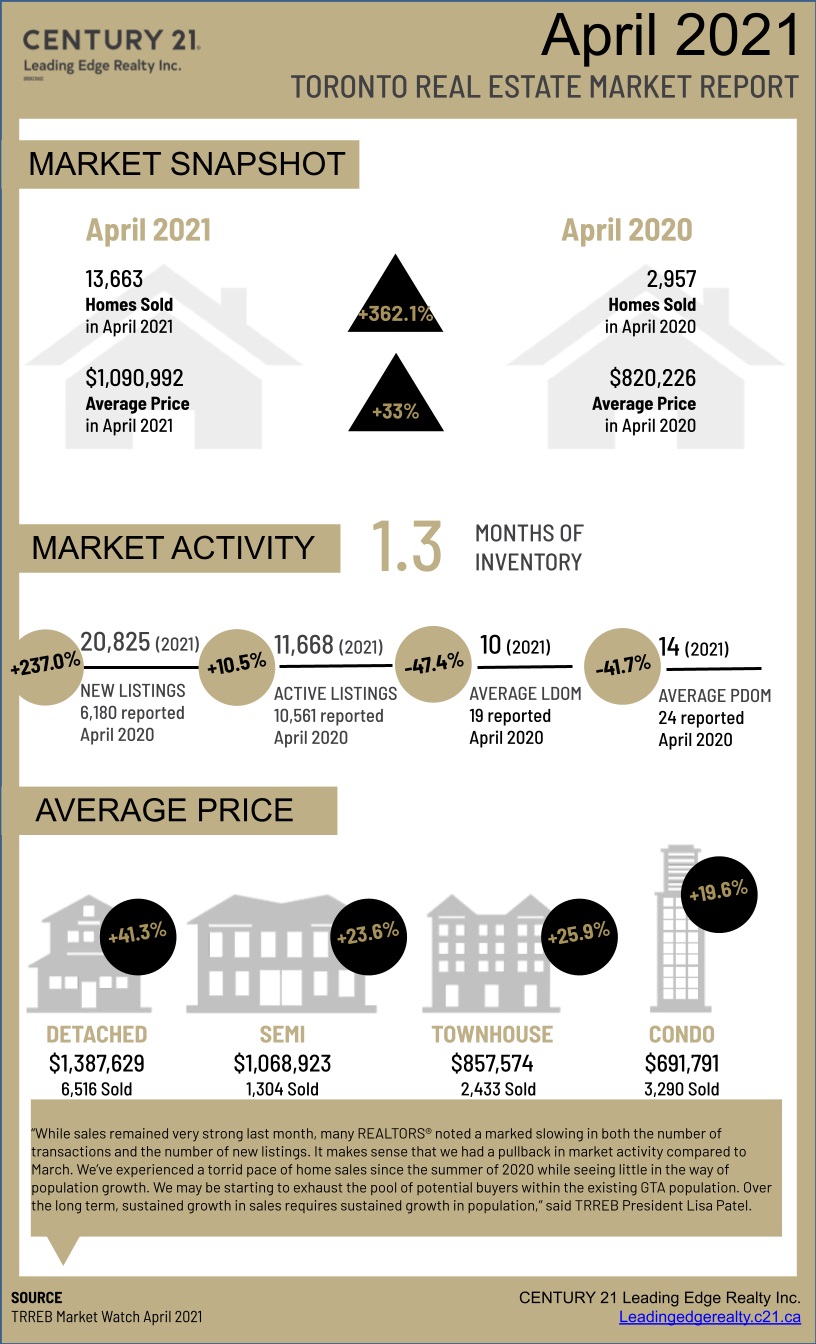 April 2021
vs.
March 2021
Want to keep an eye on sales in your neighbourhood?
We can let you know as soon as your neighbour's house goes on the market. Click here to find out more!