Lack of Supply. Renewed Competition Among Buyers.
Improved Selling Prices.
In April 2023, sales were down by 5.2% compared to last year, while the number of new listings dropped 38.3%.
Many buyers have come to terms with the higher cost of borrowing and are taking advantage of lower selling prices compared to this time last year.
Fewer listings have led to renewed competition between buyers and an upward pressure on home prices.

"As demand for ownership housing has picked up relative to supply, we are seeing renewed upward pressure on home prices. For a short period of time, higher borrowing costs trumped the impact of the constrained housing supply in the GTA. Renewed competition between buyers is once again shining the spotlight on the persistent lack of listings and resulting impact on affordability," said TRREB Chief Market Analyst Jason Mercer.
Want more details? Check out TRREB's Full Report


April 2023
vs.

April 2022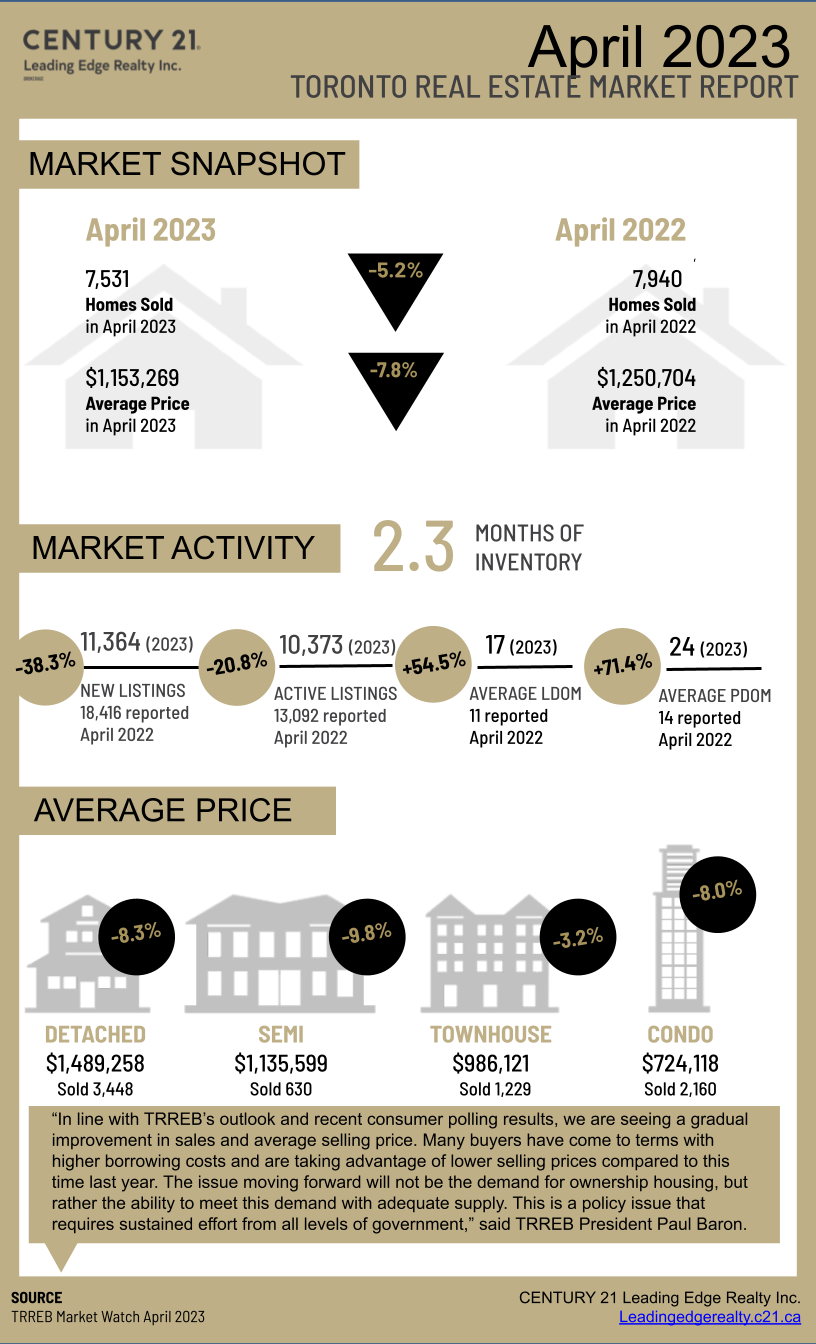 April 2023
vs.

March 2023
Want to keep an eye on sales in your neighbourhood?
We can let you know as soon as your neighbour's house goes on the market. Click here to find out more!