According to the December TRREB Market Report...
No one knew what the year would bring with COVID-19, however despite these trying times, the real estate economy finished impressively.

Highlights from 2020:
- In December 2020 there was a record 7,180 sales – a year-over-year increase of 64.5 per cent with an average price of $932,222
- Year 2020 reported more than 95,151 in sales, an increase of 8.4 per cent with record average price $929,699 compared to 2019, particularly strong in single home types.

"While the housing market as a whole recovered strongly in 2020, there was a dichotomy between the single-family market
segments and the condominium apartment segment. The supply of single-family homes remained constrained resulting in
strong competition between buyers and double-digit price increases. In contrast, growth in condo listings far-outstripped
growth in sales. Increased choice for condo buyers ultimately led to more bargaining power and a year-over-year dip in
average condo selling prices during the last few months of the year," said Jason Mercer, TRREB Chief Market Analyst.
Are you a nosy neighbour? So are we!
We can let you know as soon as your neighbours go on the market. Click here to find out more!
December 2020
vs.

December 2019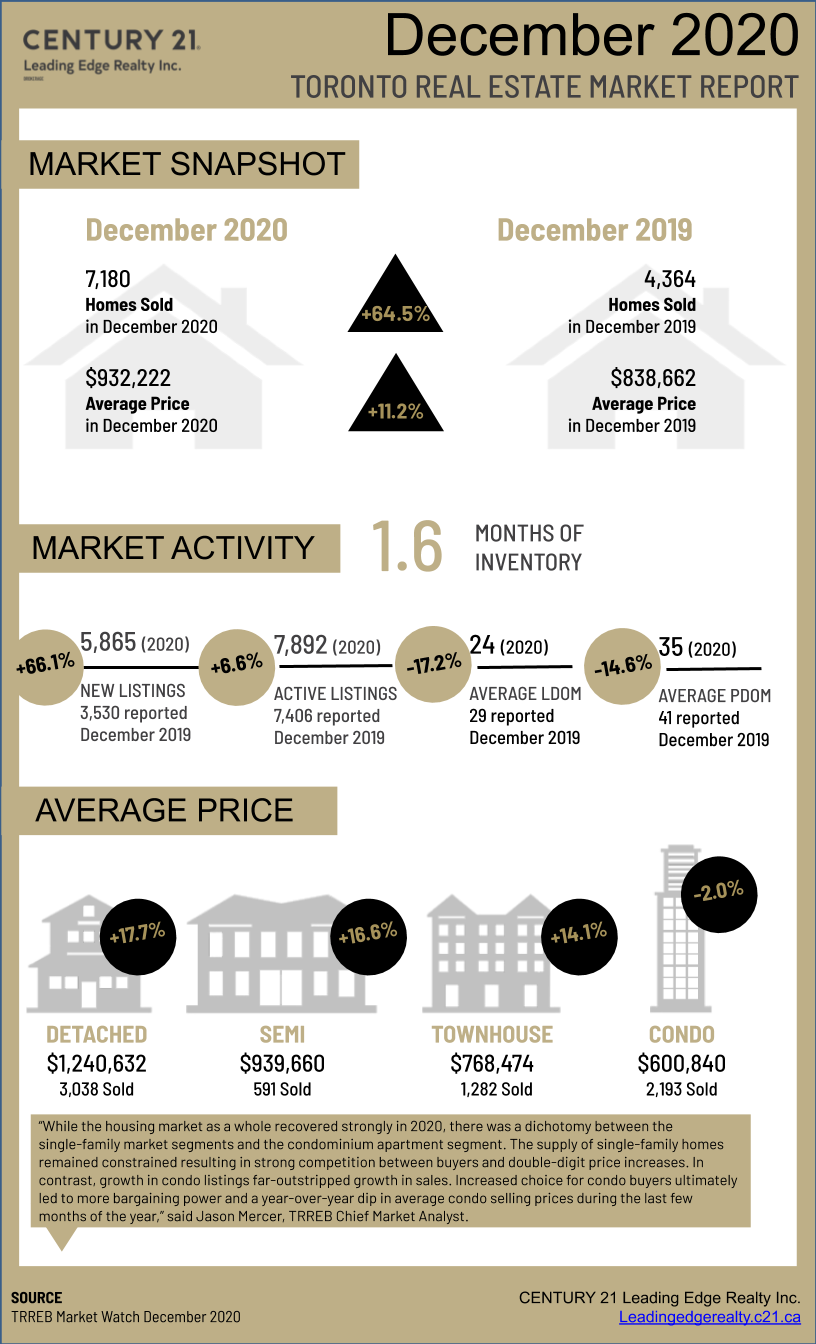 December 2020
vs.
November 2020