TRREB President Michael Collins announced February 2020 retained very strong year-over-year sales & price growth.
There was a 45.6% increase compared to February 2019. However, this past month is still below the record in year 2017.
Ground-oriented home types continue to be the strongest in numbers throughout the GTA.
After the seasonal change, February 2020 sales also showed a rise up by 14.8% compared to January 2020.
The annual growth rate was much smaller than that reported for sales, which means market conditions tightened considerably over the past year. As market conditions tightened over the past year, competition between buyers has clearly increased. This resulted in a further acceleration in year-over-year price growth in February.
The average selling price for all home types increased by 16.7% to $910,290. Double-digit average price growth was present for most types of homes, notably detached houses and condominium apartments.
February 2020 vs. February 2019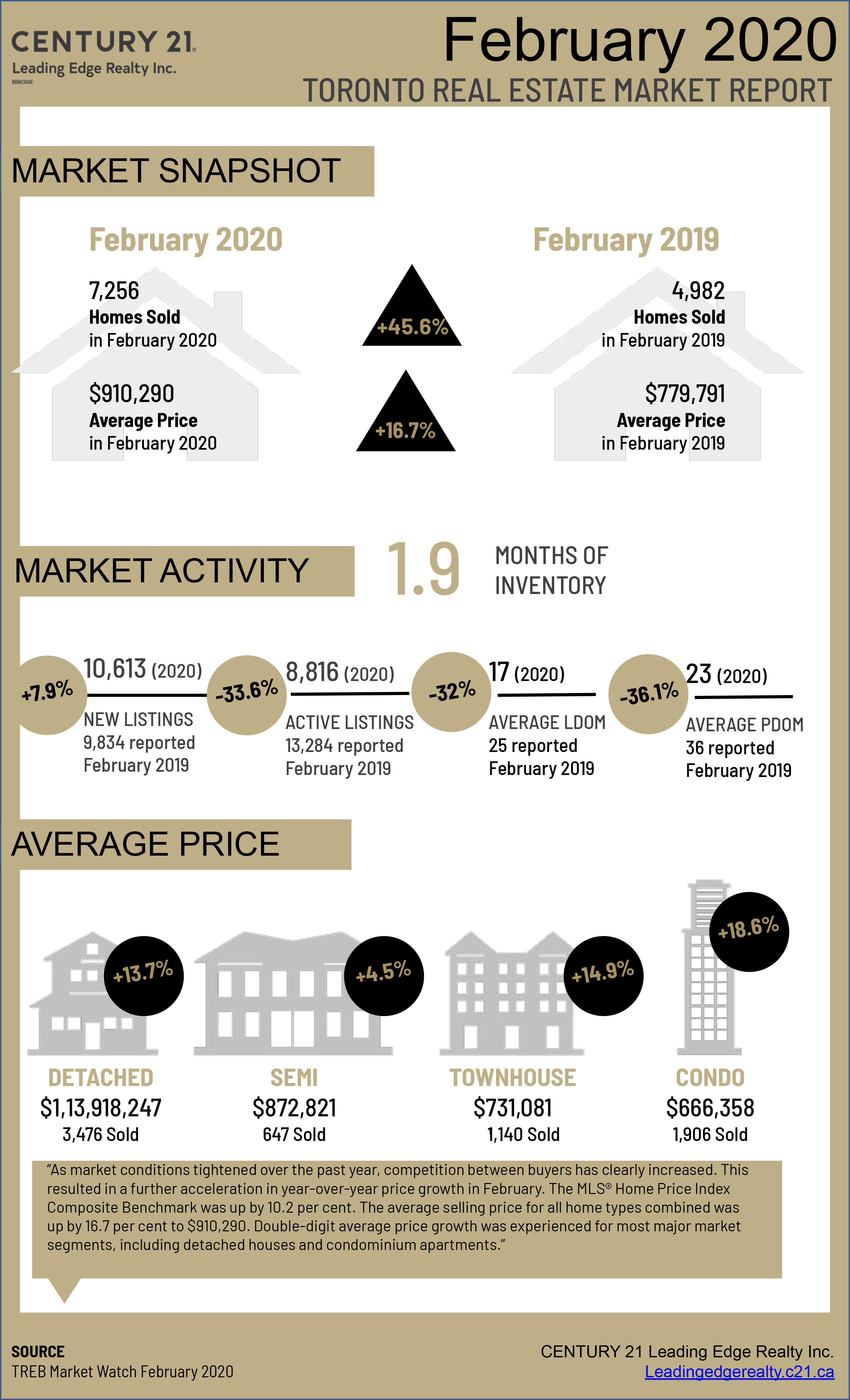 February 2020 vs. January 2020