Strong demand for homes continue. Listings remain in short supply. Lowest level of active listings in more than two decades.
Sales reported in January 2022 were down by 18.2% compared to January 2021.
New listings were down 15.5%, a similar annual rate as sales.
Active listings at the end of January were down a jaw-dropping 44%, the lowest level in over two decades!
TRREB's 2022 outlook predicts that the average selling price for all home types will climb to $1,225,000. This is an approximate growth of 12% compared to the previous year.
Want more details? Check out TRREB's Full Report
January 2022
vs.

January 2021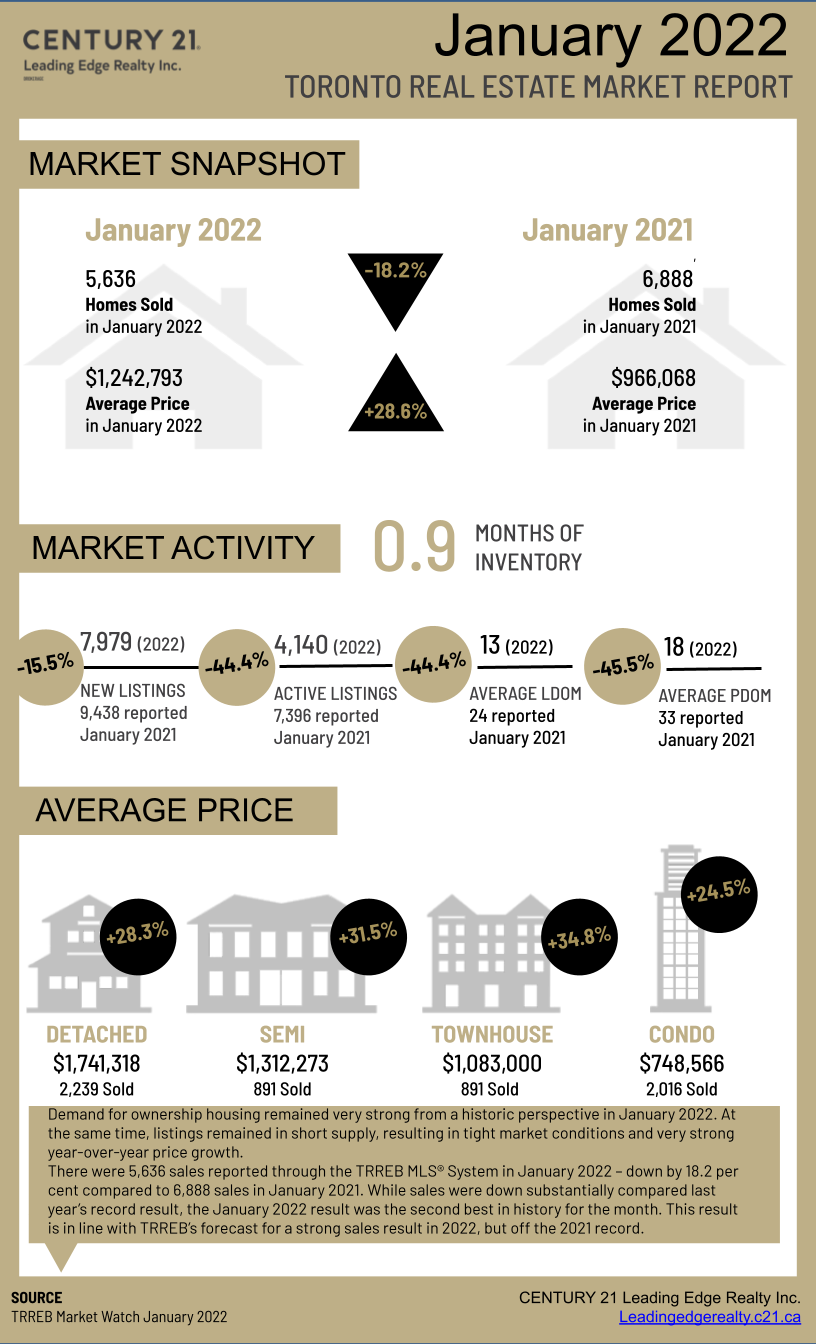 January 2022
vs.

December 2021
Want to keep an eye on sales in your neighbourhood?
We can let you know as soon as your neighbour's house goes on the market. Click here to find out more!