Demand for Ownership Remains Strong Despite Pandemic Related Slow in Market
Nearly 10,000 sales in July — that's a very strong result for a summer month despite being down from July 2020. It would appear that the market has started to calm and stabilize but prices still remain strong, especially in the 905.
It's a safe bet that August will be more of the same. And in line with a return to a more seasonal real estate market, we can expect a discernable uptick in September.
While we may have now moved past the frenzied stage, the structural aspects of our market have not changed; interest rates are still rock-bottom, household savings though the pandemic have been robust, and inventory remains tight which means that competition is still going to be the strongest element driving prices.
Want more detail? Check out TRREB's Full Report
July 2021
vs.

July 2020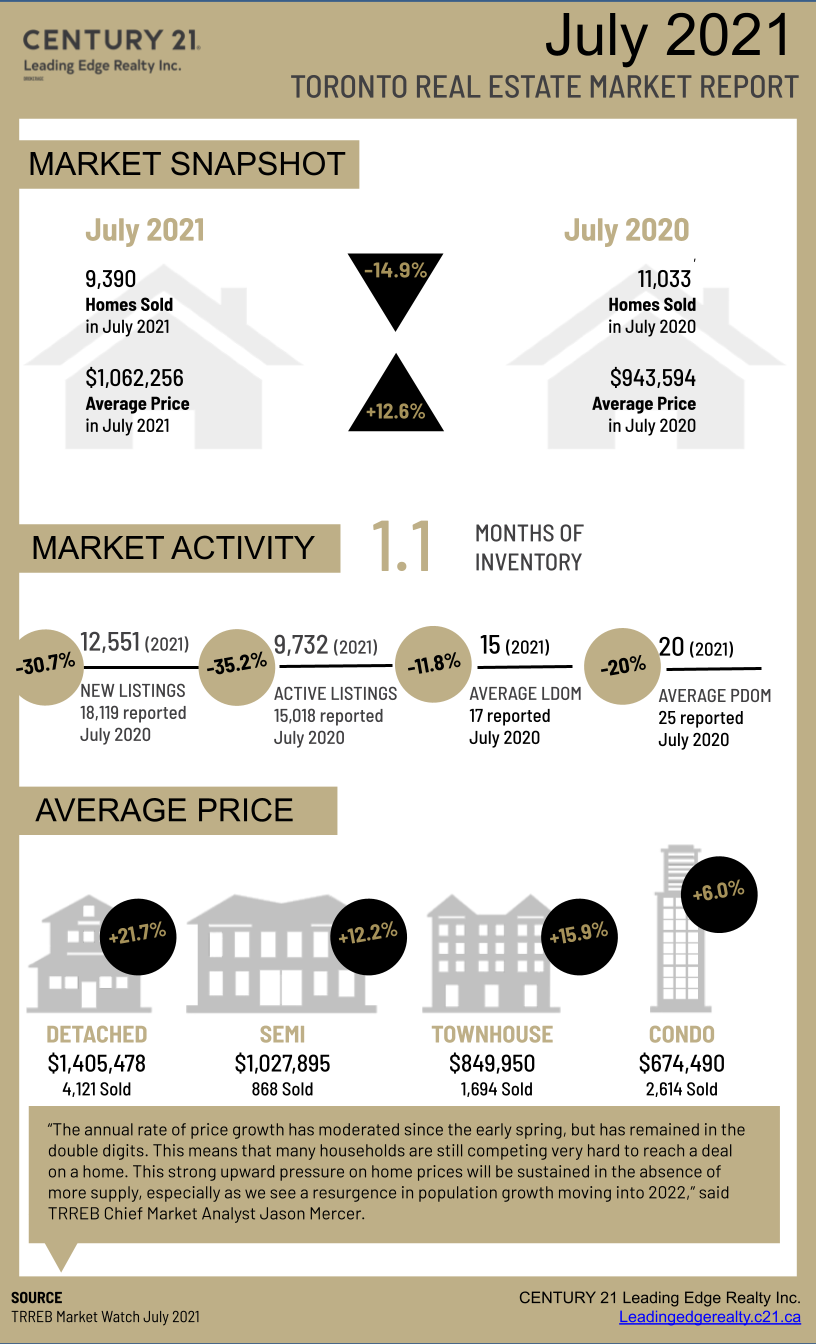 July 2021
vs.
June 2021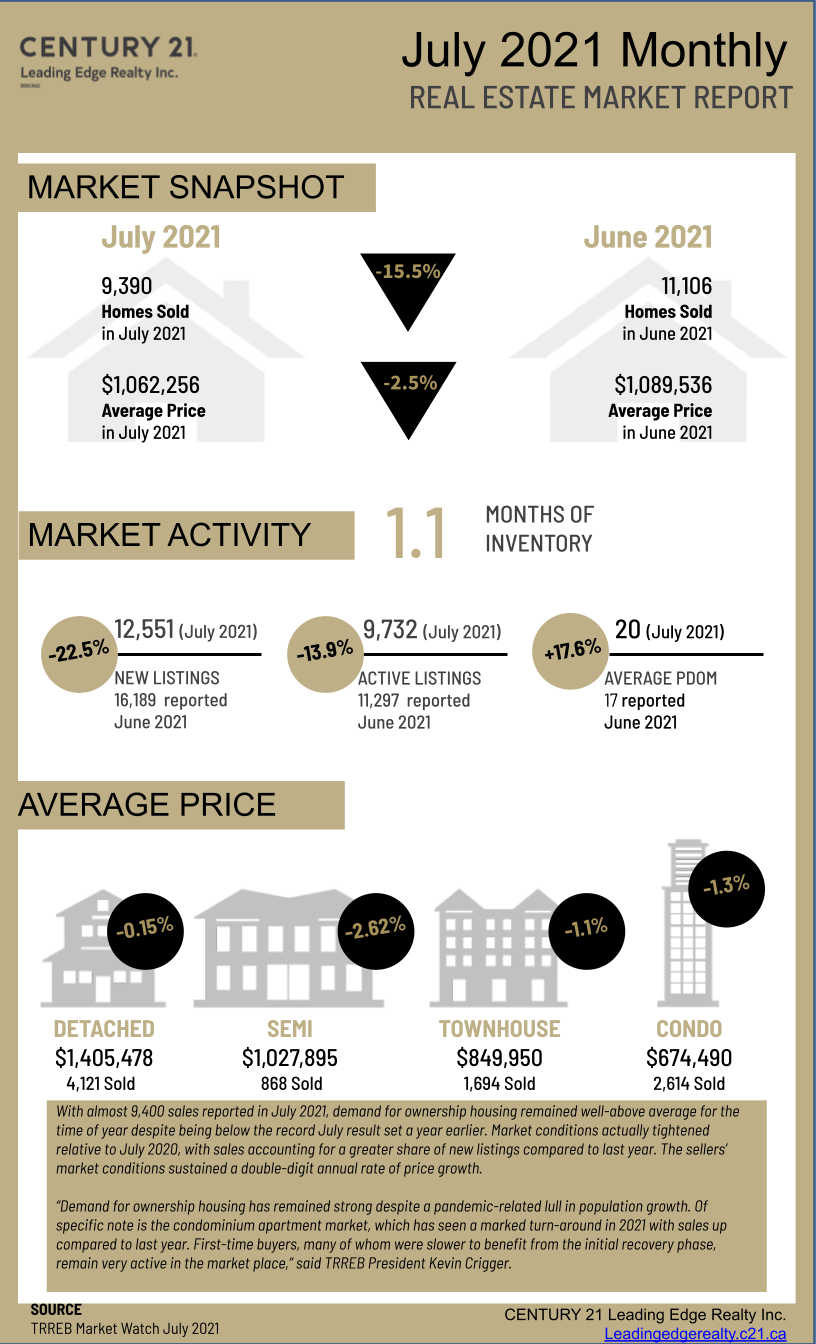 July 2021 reported 9,390 Sales through TRREB's MLS® System – down by 14.9 per cent compared to July 2020 as a direct result of tightening market conditions
"Demand for ownership housing has remained strong despite a pandemic-related lull in population growth. Of
specific note is the condominium apartment market, which has seen a marked turn-around in 2021 with sales up compared to last year." said TRREB President Kevin Crigger.
The average price for all home types combined was $1,062,256 – up 12.6 per cent compared to July 2020
Detached market segment led the way in terms of price growth, driven by sales in the suburban regions surrounding Toronto.
"The annual rate of price growth has moderated since the early spring, but has remained in the double digits. This means that many households are still competing very hard to reach a deal on a home. This strong upward
pressure on home prices will be sustained in the absence of more supply, especially as we see a resurgence in
population growth moving into 2022," said TRREB Chief Market Analyst Jason Mercer.


Want to keep an eye on sales in your neighbourhood?
We can let you know as soon as your neighbour's house goes on the market. Click here to find out more!