No Slowing Down With Record sales for Third Straight Month of 2021
It is important to remember the pre-covid period (March 1 to 14, 2020) and COVID period (March 15 to 31, 2020) when comparing numbers.
There were 6,504 sales reported during the first 14 days of March 2021 - up 41 per cent compared to the pre-
COVID period in March 2020.
There were 9,148 sales reported between March 15th and March 31st 2021, an increase of 174 per cent
compared to the COVID period of March 2020.
This was due to the grave initial impact COVID-19 had on the housing market and overall economy a year ago.
The average selling price, at $1,097,565 was up by 21.6 per cent over the same period.
Following the recent trend, low-rise home sales in regions surrounding the City of Toronto drove price growth.
Continued favourable borrowing costs taken advantage by buyers
Want more detail? Check out TRREB's Full Report
March 2021
vs.

March 2020
March 2021
vs.
February 2021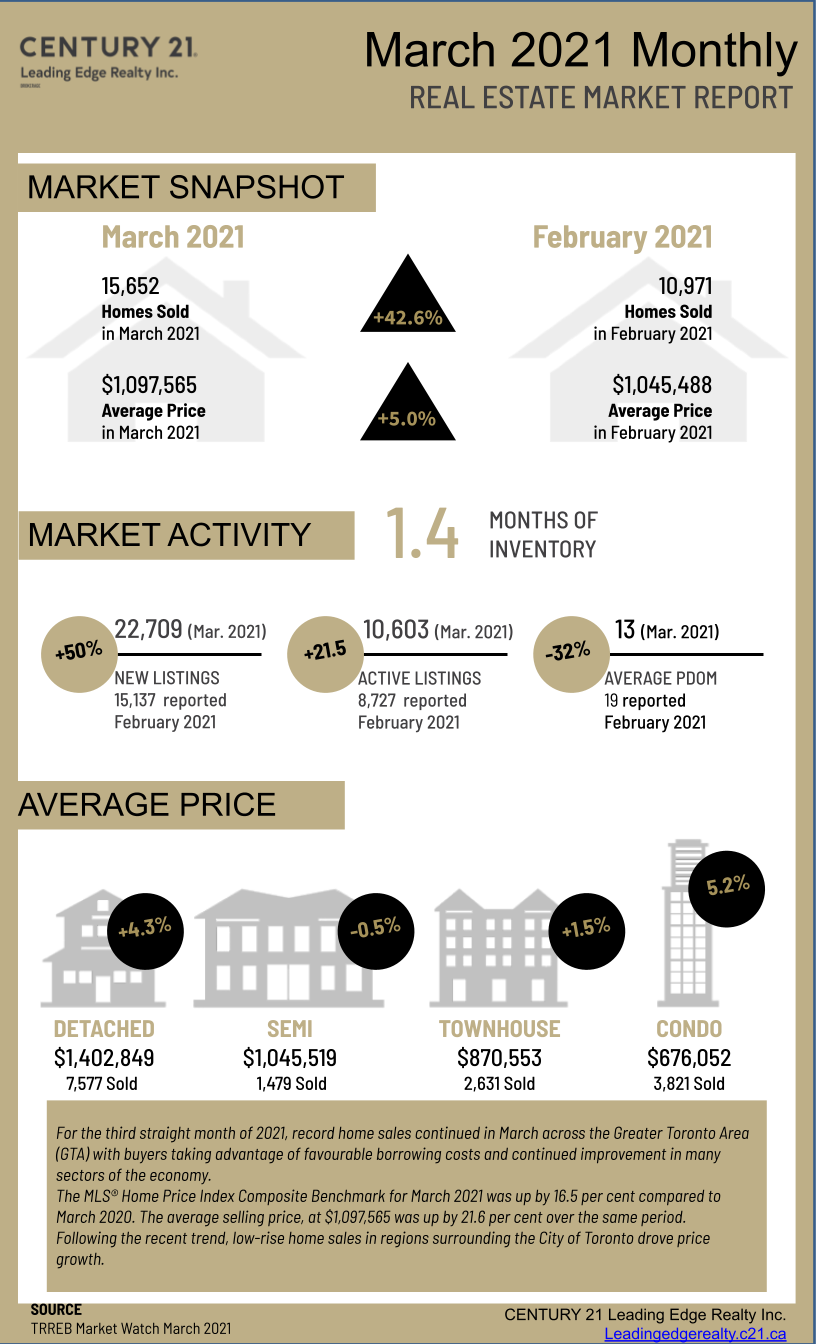 Want to keep an eye on sales in your neighbourhood?
We can let you know as soon as your neighbour's house goes on the market. Click here to find out more!