Demand for Home Ownership Continues to Rise. Competition Heats Up Between Buyers. Market Recovery.
In March 2023, sales were down 36.5 per cent compared to March 2022.
But, for the first time since May 2022, average sale prices were ABOVE the average list price, signalling a rise in competition among buyers.

Homebuyers have determined that even though interest rates are high, because prices are lower (10% - 35% depending on the market), they can make the monthly payments work.

"Recent consumer polling also suggests that demand for ownership housing will continue to recover this year. Look for first-time buyers to lead this recovery, as high average rents move more closely in line with the cost of ownership." TRREB President Paul Baron.

Want more details? Check out TRREB's Full Report


March 2023
vs.

March 2022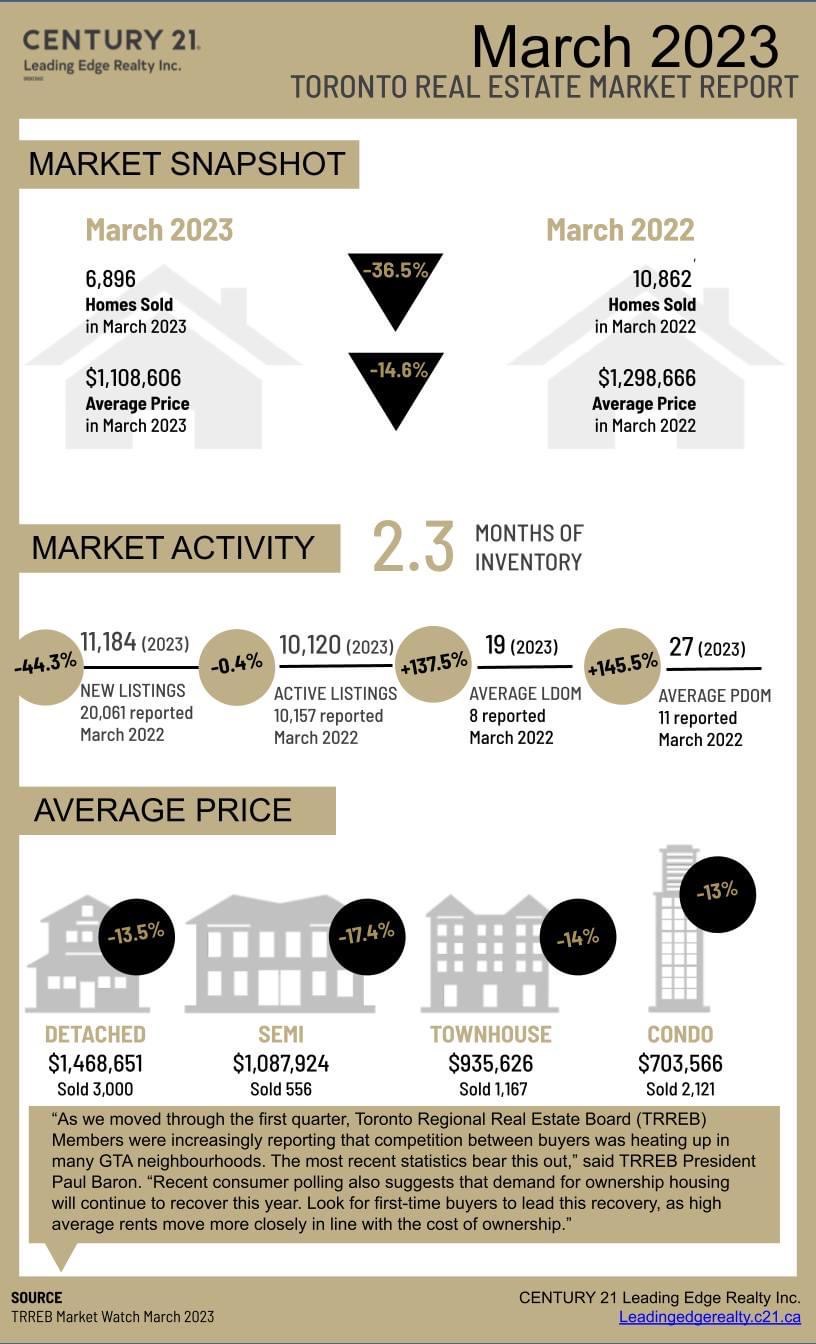 March 2023
vs.

February 2023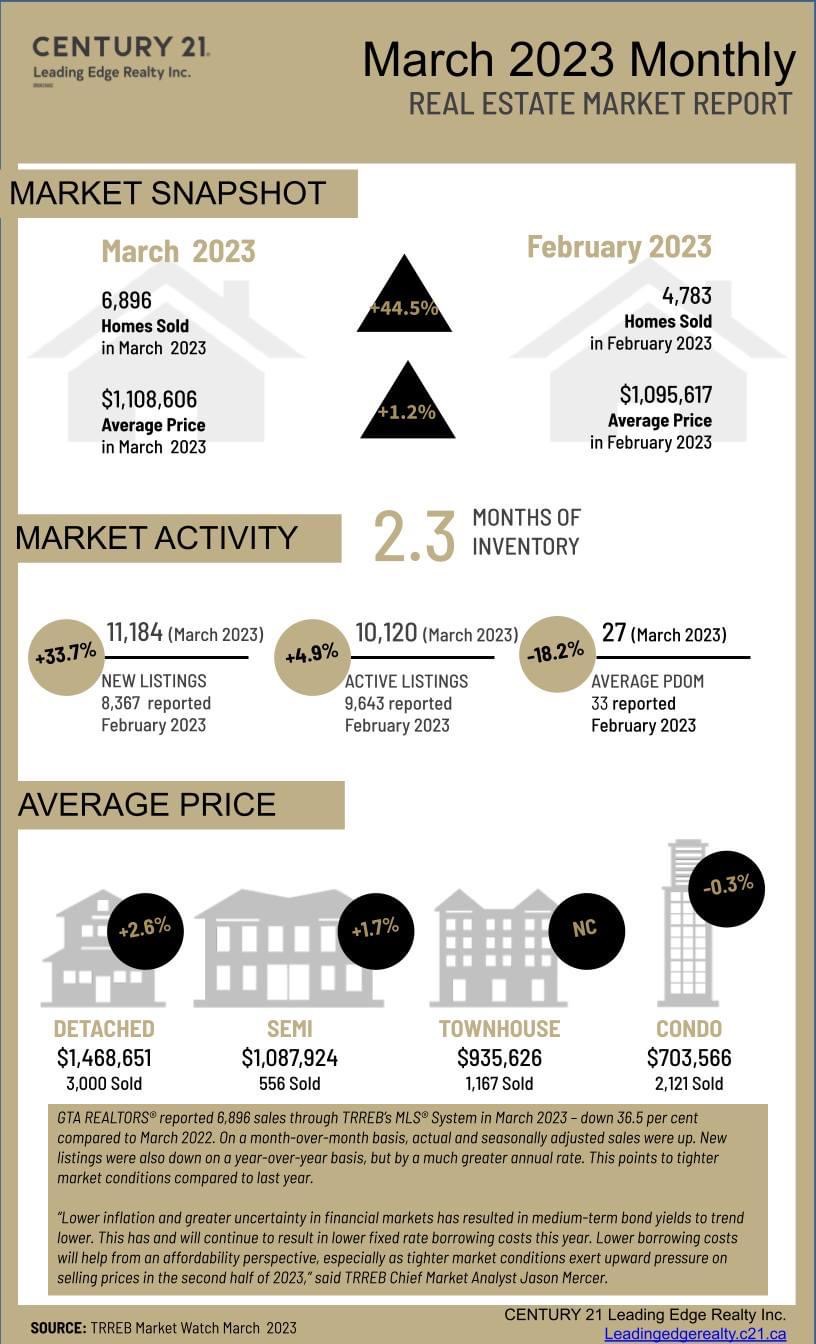 Want to keep an eye on sales in your neighbourhood?
We can let you know as soon as your neighbour's house goes on the market. Click here to find out more!