May Average Selling Price Record But Slow in Number of Sales
Greater Toronto Area REALTORS® reported 11,951 sales in May 2021 – more than double the result from May
2020, the second full month of the pandemic.
May usually presents the strongest sales month, however the trend was different this year being below the
15,646 deals reported in March 2021.
Strong demand in home ownership fueled by confidence in economic recovery and low borrowing
costs. However the numbers on unsteady pace of population growth resulted in a pullback of sales in the past 2 months.
The average selling price across all home types was up by 28.4 per cent year-over-year, reaching a record
$1,108,453.
"While sales have trended off the March 2021 peak, so too have new listings. This means that people actively
looking to purchase a home continue to face a lot of competition from other buyers, which results in very strong
upward pressure on selling prices. This competition is becoming more widespread with tighter market conditions
in the condominium apartment segment as well," said TRREB Chief Market Analyst Jason Mercer.
Want more detail? Check out TRREB's Full Report
May 2021
vs.

May 2020
May 2021
vs.
April 2021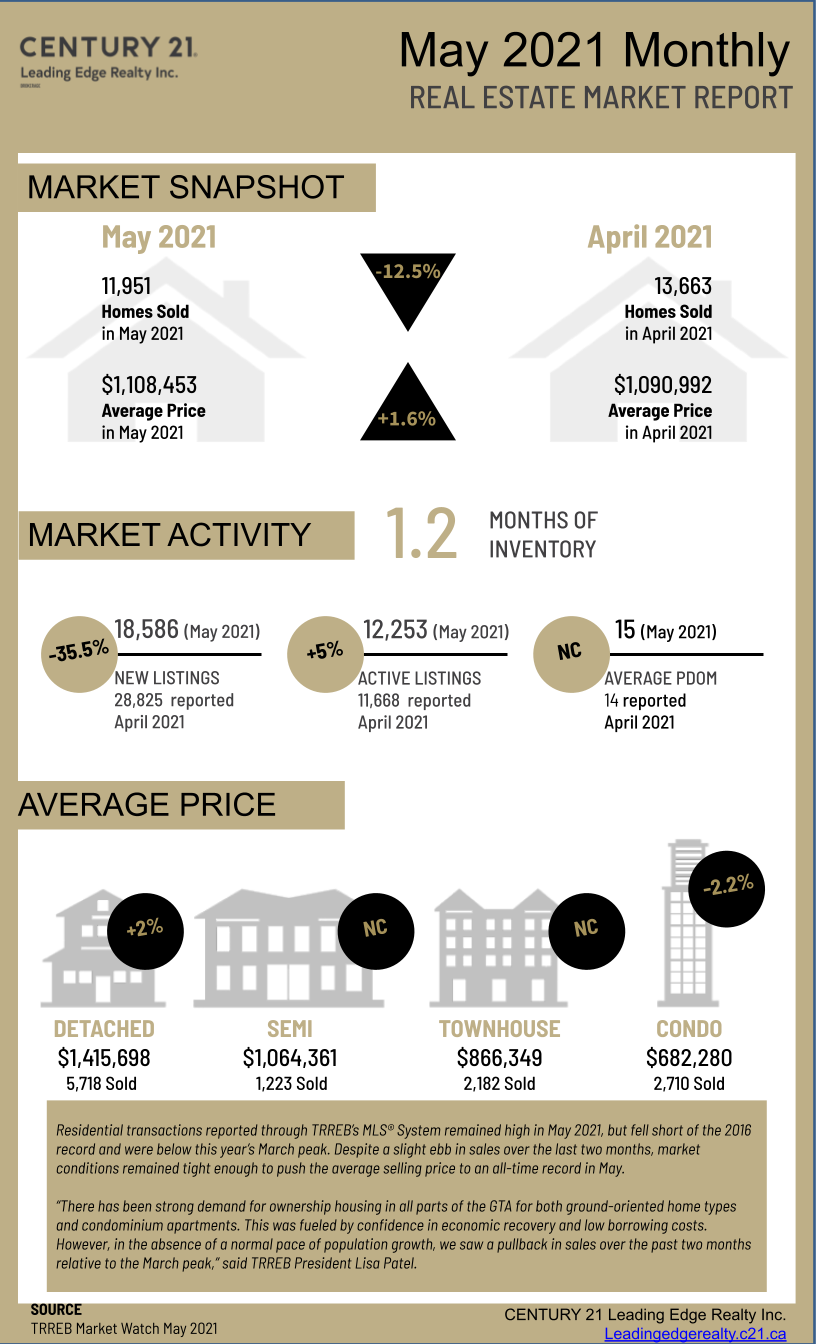 Want to keep an eye on sales in your neighbourhood?
We can let you know as soon as your neighbour's house goes on the market. Click here to find out more!