Sales Down While Prices Are Up. A More Balanced Market and Greater Negotiating Power for Buyers.
GTA home sales in May were down 39% from last year, while prices were up almost 10%.
Even though the demand for housing remains strong, this transitioning market does offer some hope to house hunters.
While higher interest rates have caused some to hit the sidelines for now, many buyers are taking advantage of the more balanced market and their increased negotiating power.
Buyers now is your time to capture this opportunity and capitalize on this time of transition.
Want more details? Check out TRREB's Full Report
May 2022
vs.

May 2021


May 2022
vs.

April 2022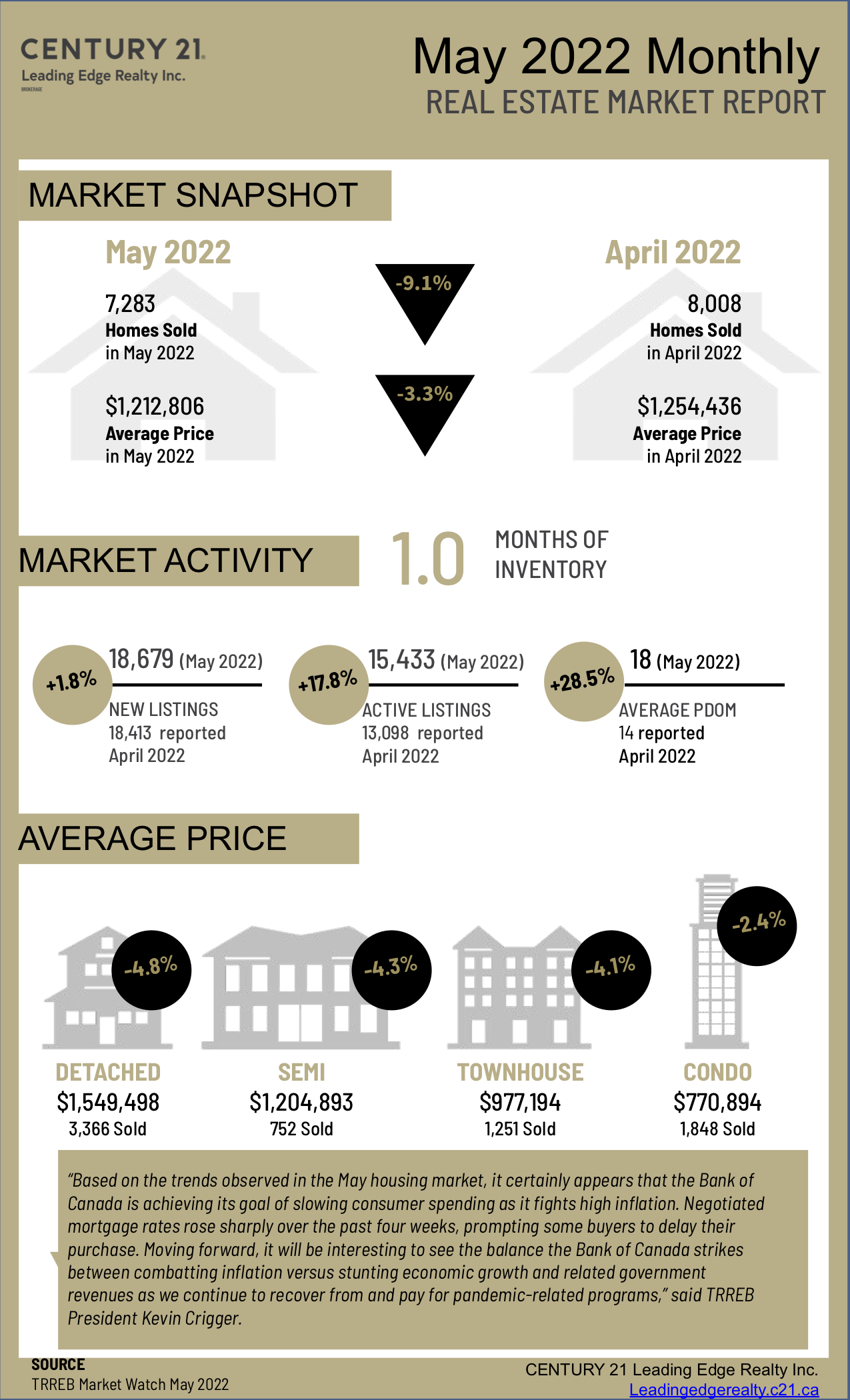 Want to keep an eye on sales in your neighbourhood?
We can let you know as soon as your neighbour's house goes on the market. Click here to find out more!