Buyers Move Back Into the Market. Demand Outpaces Supply. Average Sales and Prices Up.
Demand outpaces supply, fuelling price growth in May.
The average price up 3.7 per cent since last month, though still 1.2 per cent below this time last year.
Home sales increased 20 per cent since last month and are now up almost 25 per cent since last year.
New listings increased 36 per cent since last month, with a total of 15,194 listings in May.


"The demand for ownership housing has picked up markedly in recent months. Many homebuyers have recalibrated their housing needs in the face of higher borrowing costs and are moving back into the market. In addition, strong rent growth and record population growth on the back of immigration has also supported increased home sales. The supply of listings hasn't kept up with sales, so we have seen upward pressure on selling prices during the spring," said TRREB Chief Market Analyst Jason Mercer.
Want more details? Check out TRREB's Full Report


May 2023
vs.

May 2022


May 2023
vs.

April 2023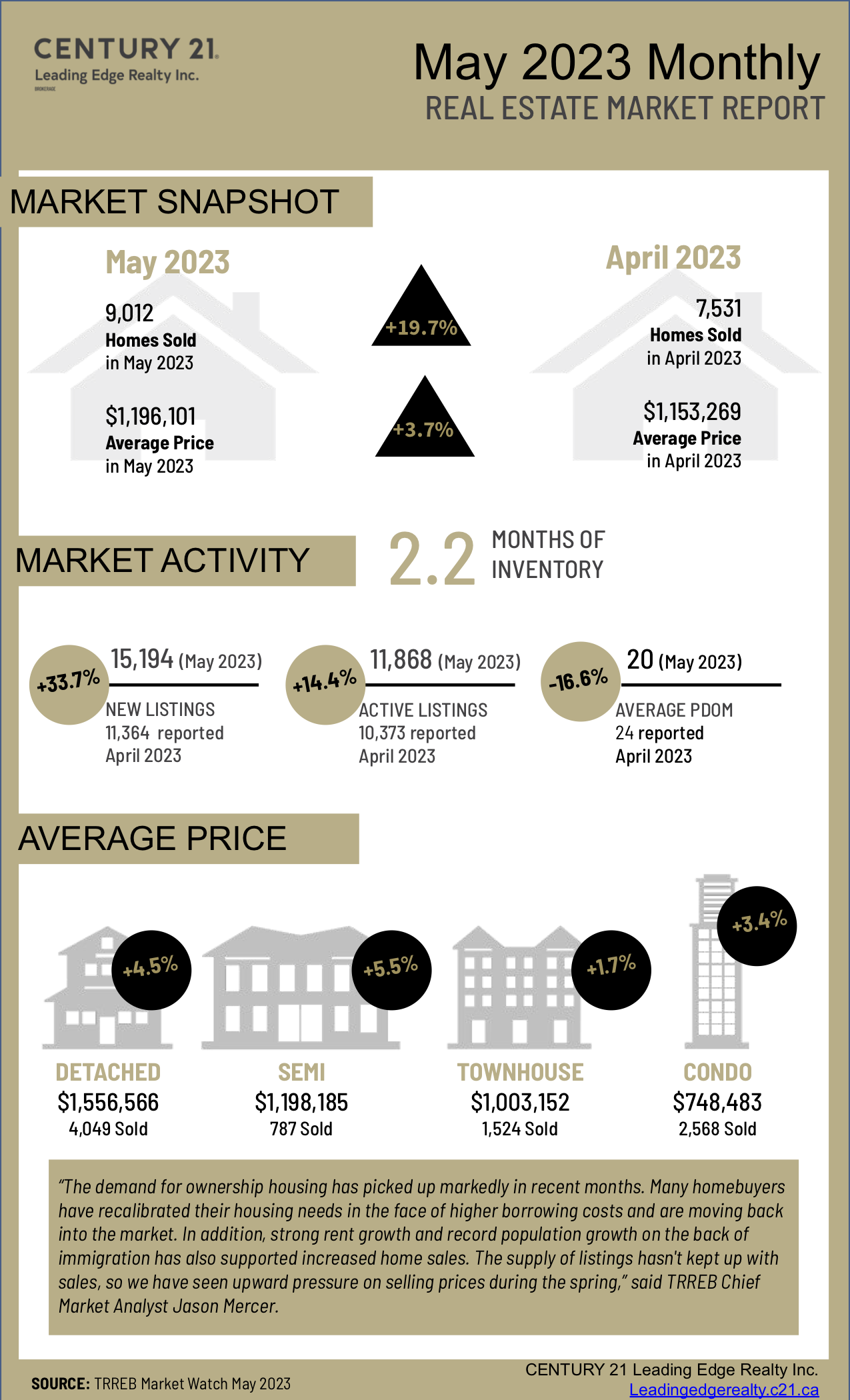 Want to keep an eye on sales in your neighbourhood?
We can let you know as soon as your neighbour's house goes on the market. Click here to find out more!