Average selling price breaks record with new all-time high.

Supply continues to be an issue.
Home sales reach a November record of 9,017.
Average selling price hit a new all-time high at $1,163,323.
However, the number of new listings were significantly lower than last November which further highlights the continued housing supply issue in the GTA.
"A key difference this year compared to last is how the condo segment continues to tighten and experience an acceleration in price growth, particularly in suburban areas. This speaks to the broadening of economic recovery, with first-time buyers moving back into the market in a big way this year. The condo and townhouse segments, with lower price points on average, will remain popular as population growth picks up over the next two years," said TRREB Chief Market Analyst Jason Mercer.
Want more details? Check out TRREB's Full Report
November 2021
vs.

November 2020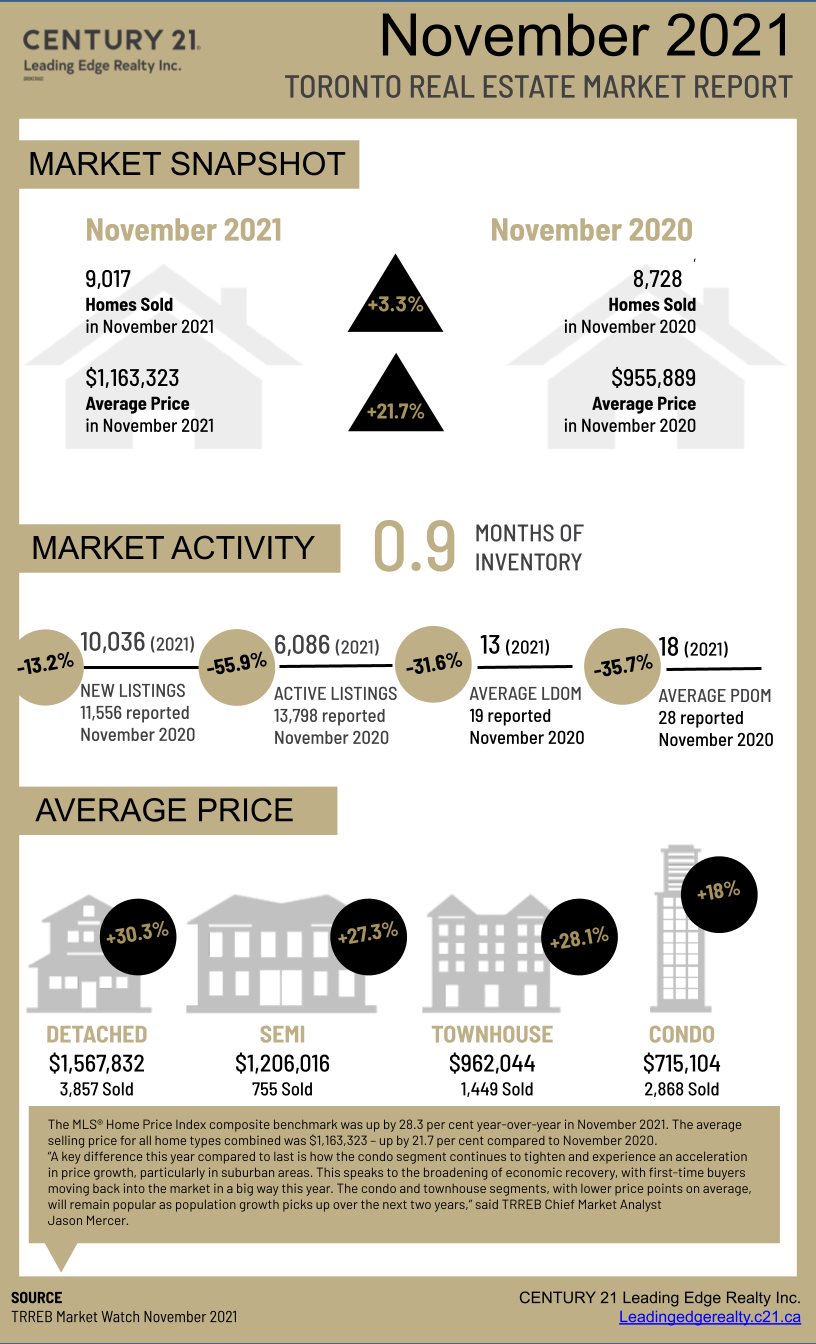 November 2021
vs.
October 2021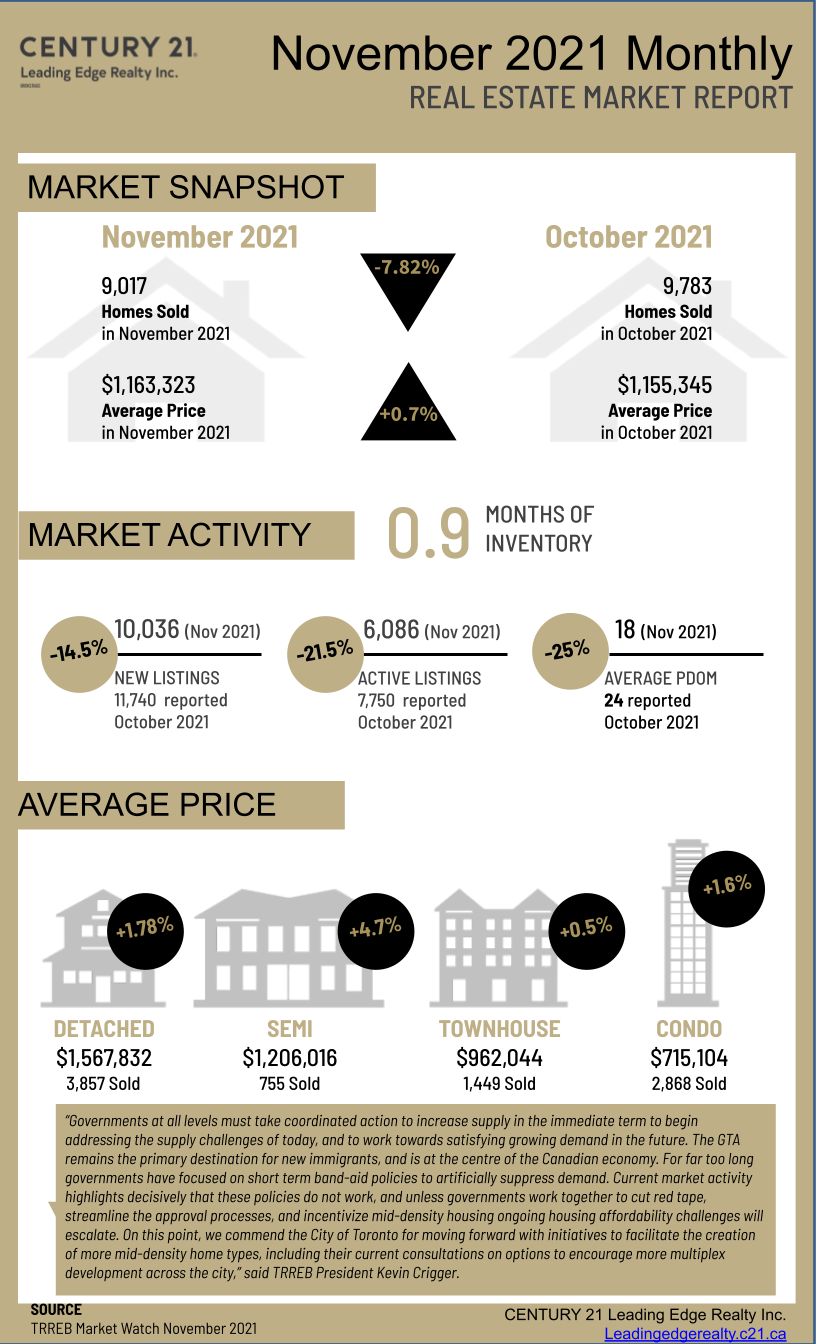 Want to keep an eye on sales in your neighbourhood?
We can let you know as soon as your neighbour's house goes on the market. Click here to find out more!