Number of Sales and New Listings Substantially Lower than Last Year Directly Impacted by Higher Borrowing Costs
Home sales in November were down 49% since last year.
New listings also down by 11.6%.
Continued low supply of homes has supported "average selling prices at the $1.08 to $1.09 million mark since August."

Repeated increase in borrowing costs and seasonal downturn are the driving forces for the low activity.
Sale prices continue to decrease for the more expensive market segments, including detached and semi-detached homes.
Huge share of immigration recorded for the GTA and Greater Golden Horseshoe in the coming years requiring policy makers to follow through with their housing plans in order to keep up with influx.

Want more details? Check out TRREB's Full Report
November 2022
vs.

November 2021


November 2022
vs.

October 2022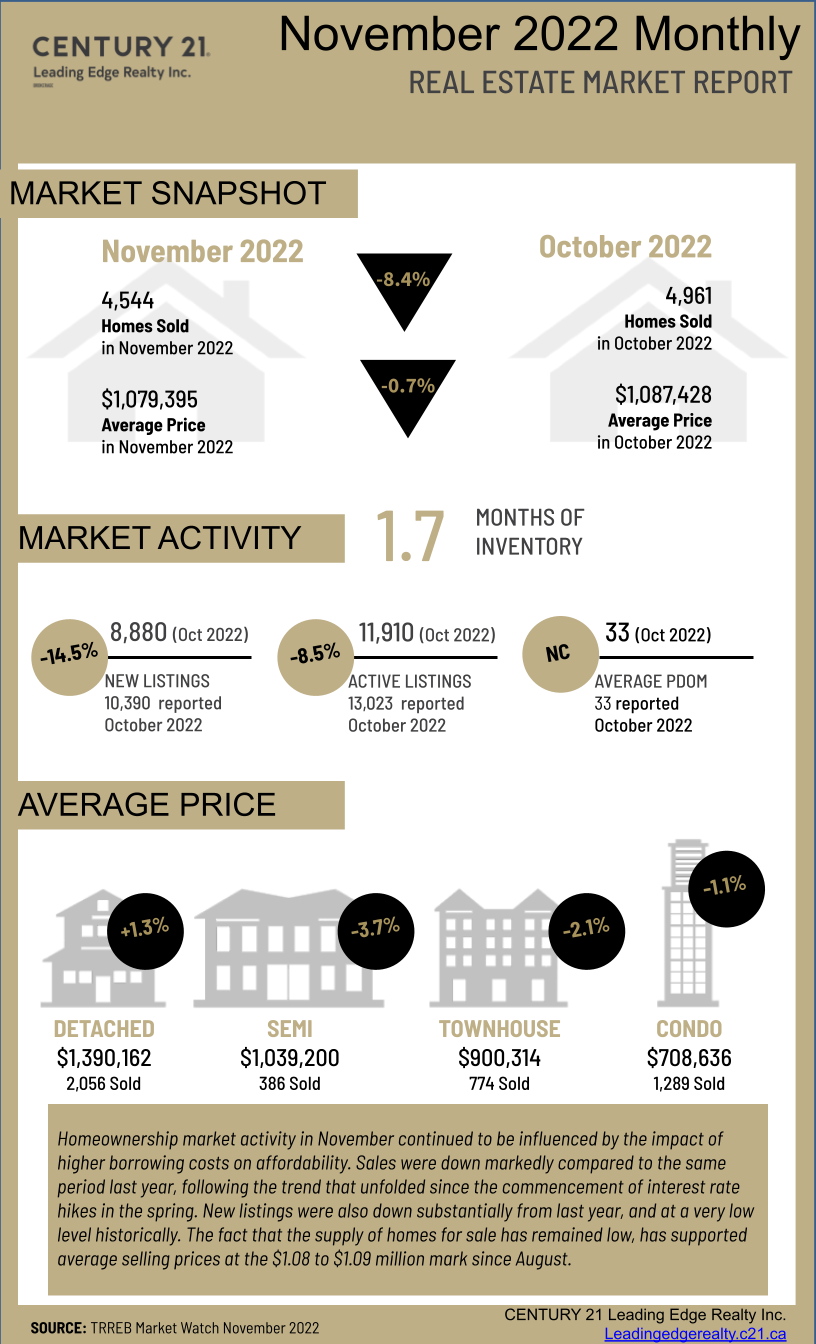 Want to keep an eye on sales in your neighbourhood?
We can let you know as soon as your neighbour's house goes on the market. Click here to find out more!