According to the October TRREB Market Report
Continuing to bounce back, home sales in the GTA have again surpassed year-over-year stats for the fourth consecutive month. October 2020 boasts 10,563 sales. This is a whopping 25.1 per cent growth from October 2019.
Lisa Patel, TRREB's President, stated, "Competition between buyers of single-family homes…particularly detached houses, remained strong last month and continued to support double-digit annual rates of price growth in many GTA neighbourhoods." In the condo-apartment sector, quite the opposite. More than doubling its year-over-year stats for new listings, condo sales only went up 2.2 per cent. Patel adds that "condo buyers have benefitted from much more choice compared to last year."
Average selling prices for all home types (detached, condo, etc.) has reached $968,318 – a 13.7 per cent rise, year-over-year ($851,877/October 2019).
Chief Market Analyst, Jason Mercer, commented "The economic recovery in some sectors, coupled with low borrowing costs, has kept home purchases top-of-mind for many GTA residents...expect record or near-record home sales for the remainder of 2020."
Are you a nosy neighbour? So are we!
We can let you know as soon as your neighbours go on the market. Click here to find out more!
October 2020
vs.

October 2019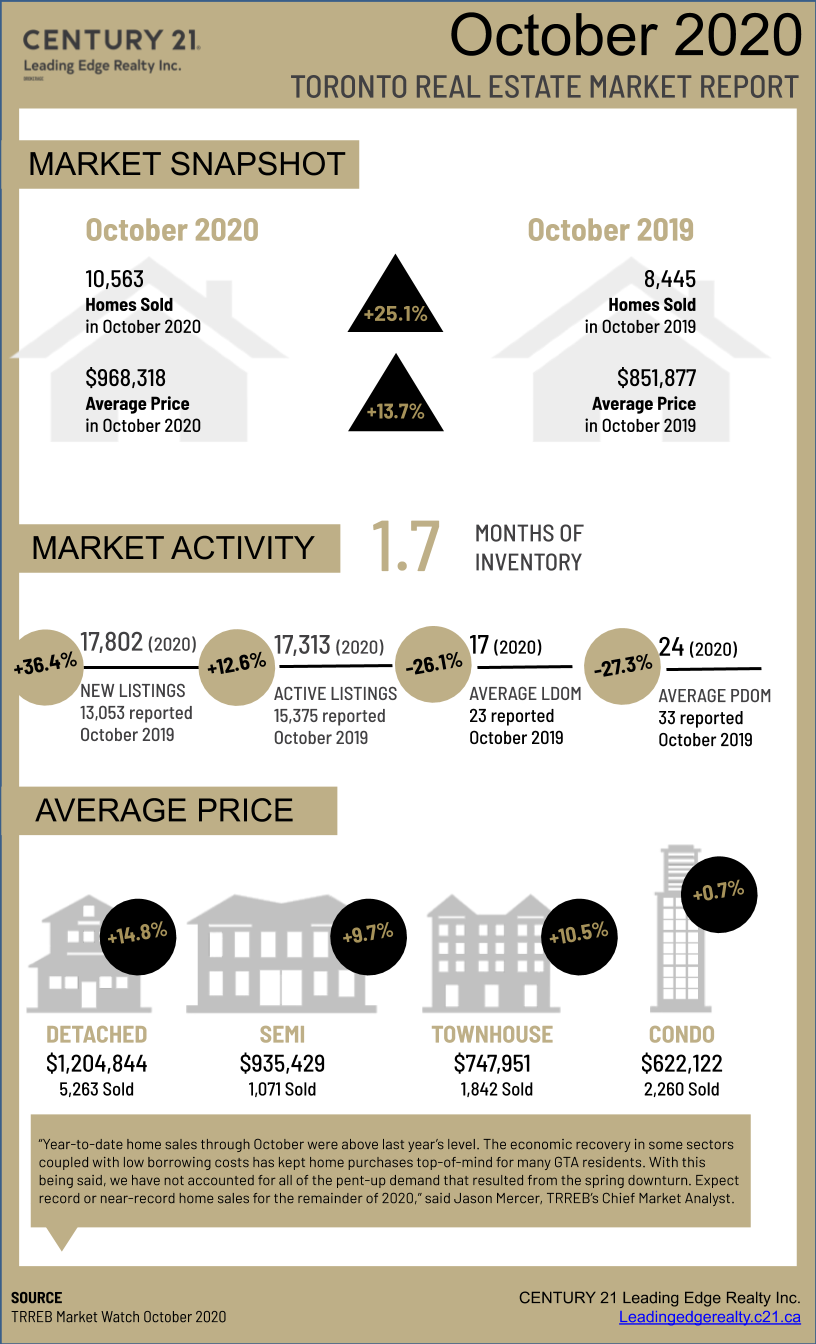 October 2020
vs.
September 2020