Significant Decrease in the Number of Listings Leave Lots of Buyers Still on the Hunt for Home Ownership
With a decrease of 34 per cent of new listings compared to the same time last year, purchasing a home may be tricky.
Because of this shortage, average home prices rise again, up by 18.3 per cent compared to last September.
"Demand has remained incredibly robust throughout September with many qualified buyers who would buy a home tomorrow provided they could find a suitable property. With new listings in September down by one third compared to last year, purchasing a home for many is easier said than done. The lack of housing supply and choice has reached a critical juncture. Bandaid policies to artificially suppress demand have not been effective. This is not an issue that can be solved by one level of government alone. There needs to be collaboration federally, provincially, and locally on a solution," said Kevin Crigger, TRREB President.
Sales in the market continue to be driven by the low-rise market segments, ie. detached, semidetached houses and townhouses.
However, competition between buyers for condo apartments has shown an upward trend as we see first time buyer reenter into the market.
Want more detail? Check out TRREB's Full Report
September 2021
vs.

September 2020
September 2021
vs.
August 2021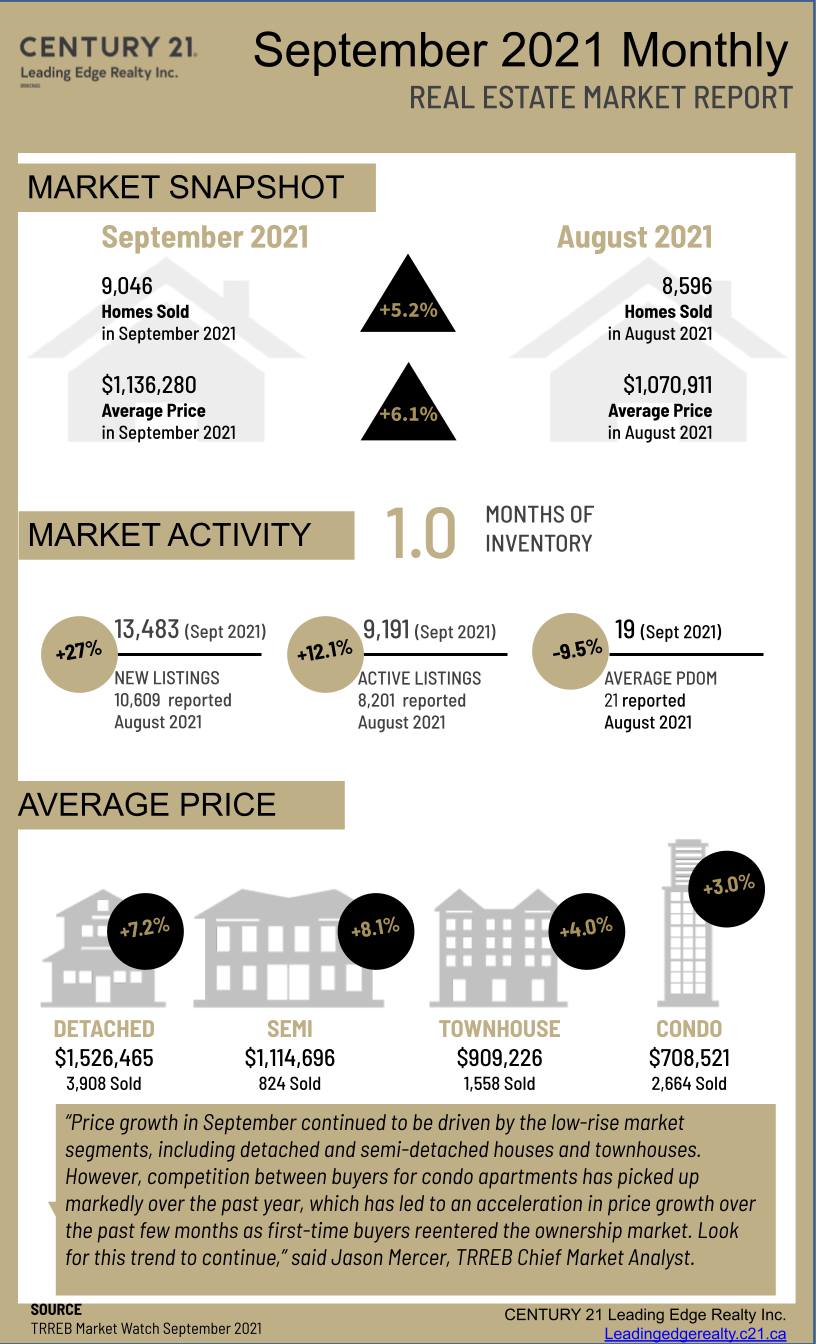 Want to keep an eye on sales in your neighbourhood?
We can let you know as soon as your neighbour's house goes on the market. Click here to find out more!