MARKVILLE (A merge of Markham and Unionville) literally has it all! Mature neighbourhoods with well-established schools, major shopping, a good assortment of restaurants, and close proximity to Hwy 407.
The Markville Mall is home to many major staples in the shopping world and the list of stores just keeps getting better. From high-end stories like BCBG and B.C's own LUSH to family needs like Gymboree and Aeropostale, the Markville Mall plans to keep expanding its selection to satisfy every type of customer.

Adjacent to the mall are two large plazas (one on Hwy 7 and the other on McCowan Ave.), both offering a wide selection of shoppes.
But there's a lot more to the Markville community than just shopping. For the kids, Markville is probably best known for its skate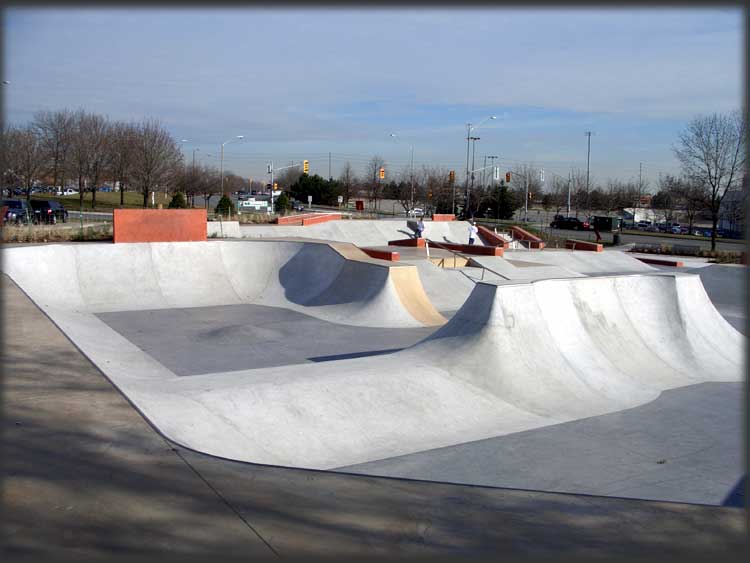 park located on the west side of the community centre on Bullock Drive. It features 15,000 square feet of skate terrain and is the destination for youngsters when the conditions are right.
The newly renovated Centennial Community Centre has a great fitness centre, pool, arena, and meeting rooms. And, for GO transit commuters, it has a GO station/platform and newly built multi-level parking lot.
And for the couple seeking an upscale condominium, The Hunt Club, located on the west side of Markville Mall, offers beautiful amenities and decor. If you enjoy having everything within reach, then Markville might be the perfect neighbourhood for your family!