Welcome to Middlefield in Markham, Ontario

Restaurants, child-care, schools, and an easy commute to downtown Toronto…all here in Middlefield!
Located between McCowan Rd and Markham Rd (Hwy 48), on the north side of Steeles Ave., families living in Middlefield enjoy all the modern day conveniences. To see homes for sale in this area, click here.
Commuters in Middlefield enjoy easy access to Steeles Ave. which is a major roadway running parallel to Hwy 401 and allows easy access to Hwy. 404 for those heading downtown Toronto.

Looking for diverse, family-oriented restaurants? In Middlefield there are many on the menu: Best Biryani, rated one of the best biryani's in Markham, Pizza 786, a well-rounded Italian eatery that offers great pizza and pasta dishes, and Negril Jerk, a well-known Jamaican restaurant, just to name a few.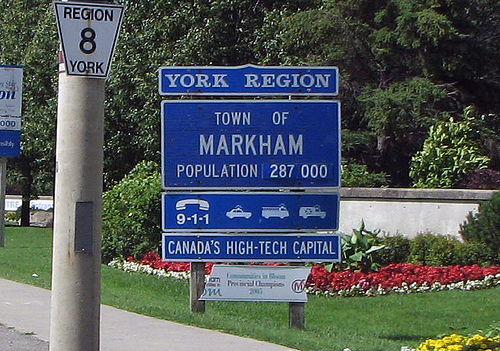 After dining out, you'll want to take a stroll with the kids to Elson Park. Located at Elson Street and Middlefield Road, this neighbourhood park offers pathways, basketball courts, baseball fields, soccer fields, and picnic tables to enjoy.
And as your family expands, you might be looking for quality child-care nearby. Well, here in Middlefield, many families use Rainbow Connection at 50 Featherstone Ave. This licensed child-care centre provides programs for children ages 2-12 and has half and full day programs available.
And when the kids are ready for school, you'll have great options. From Gateway Public School, where the motto is "Courtesy, consideration, co-operation and commitment" to Middlefield Collegiate Institute secondary school, which is known to have the widest array of technology courses in southeastern York Region. There are strong schools throughout all the Middlefield neighbourhoods which is one of the reasons it has enjoyed such steady growth over the years.