Welcome to Milliken Mills

Milliken or Milliken Mills is a neighbourhood in the city of Toronto and Markham, Ontario. It is located in the North East section of Scarborough and South East section of Markham. The neighbourhood is centered around Old Kennedy Road (see also Kennedy Road in York Region) and Steeles Avenue, bounded by 14th Ave E to the North, Markham Road to the East, Finch Avenue East to the South and Warden Avenue to the West.
The area is heavily residential. Many of the homes were built in the 1980's and are two story, detached. One of the most popular community events is the Milliken Children's Festival (MCF). It is York Region's largest children's festival and attracts an estimated 20,000 visitors annually. It is usually held at the Milliken Mills Community Centre located at 7600 Kennedy Road, however due to construction was temporarily relocated to the Markham Civic Centre from 2009 - 2011.

If you'd like to see our Milliken Mills Real Estate Listings or learn more about this area, we'd be happy to show you around. Send us an email or call our direct line at (905) 472-7155 and we'll be in touch quickly! (We know of a great cafe in the area and the coffee is on us!)
Schools in Milliken Mills | South Markham
St. Francis Xavier Catholic Elementary School
St. Benedict Catholic Elementary School
Father Michael McGivney Catholic Academy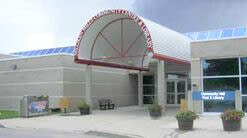 Milliken Mills is one of Markham's oldest neighbourhoods. There's so much to see and do including Milliken's very popular Children's Festival held each year in early September.