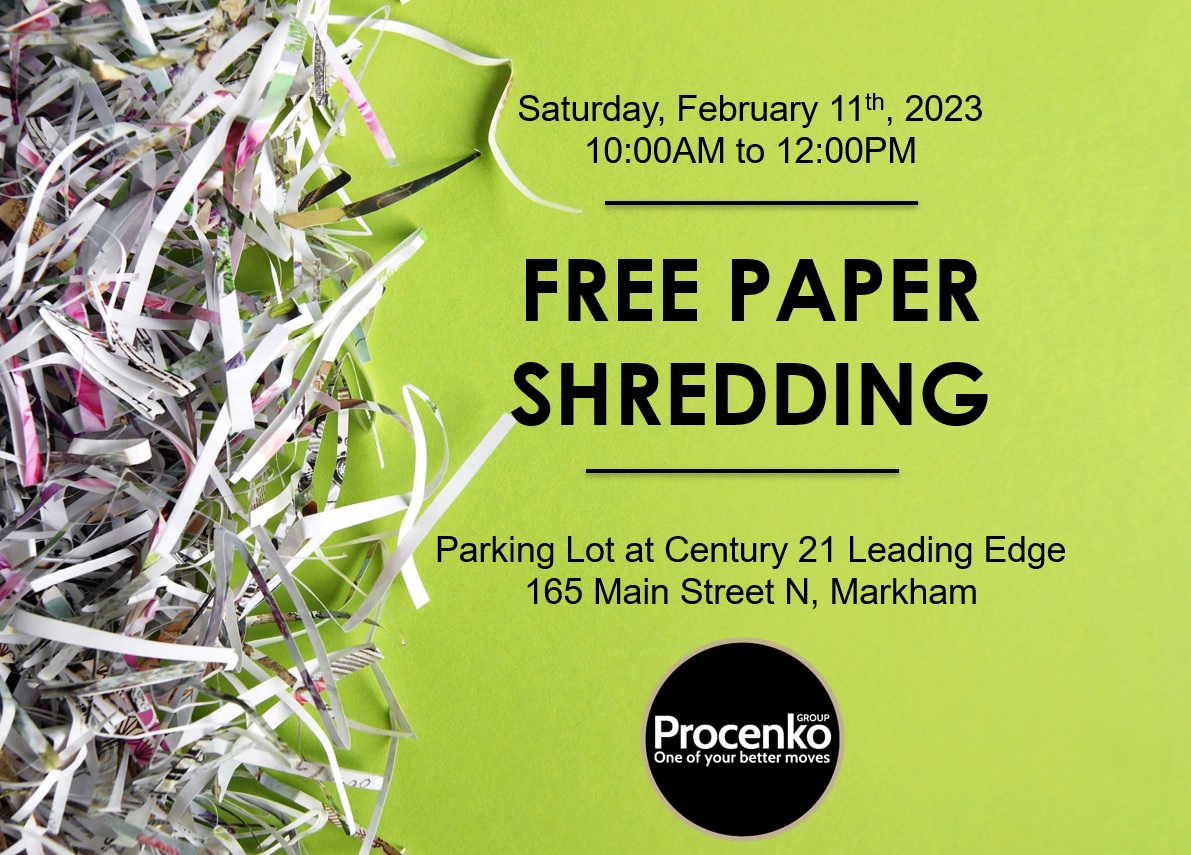 Time to get rid of all those old tax returns and documents cluttering up your home. Simply stop by our office on Saturday, February 11th, with your documents.
A professional shredding company will be there to shred your private documents into indiscernible bits of paper, at NO COST. You can even watch them on a monitor as they move through the shredder :)
SATURDAY, FEBRUARY 11TH, 2023
10AM TO 12PM
*** We will be collecting non-perishable food items for the Markham Food Bank.
Please bring a donation if you can. Thank you!***