Remembering Tokyo 1964
An intimate conversation with Markham's Olympic Silver Medalist Bill Crothers and Order of Canada Journalist Lloyd Robertson, plus some behind-the-scene photos.
Hundreds tuned in to watch this fantastic interview between two men who took part in the 1964 Tokyo Olympics, one as an athlete, the other a journalist. Learn what it was like to be a part of the Olympics the first year that they were televised live via satellite and hear some eyebrow-raising stories as Bill Crothers and Lloyd Robertson share their favourite stories from that once-in-a-lifetime experience. Recorded live at the Markham Museum, you can watch it here by clicking on the video below. Scroll down for some great photos taken at the event.
The Procenko Group was the Gold Sponsor of this event and Renee was invited to attend the live recording at the Markham Museum. Here are some of her behind-the-scenes photos:
Renee with Olympian Bill Crothers and the event's moderator Martha Mingay LLB.
Bill brought along his Olympic warm-up jacket and the cleats he wore to win the Silver Medal in the 800m
And, he brought along his medal (of course). Look at this beauty! It's very ornate and surprisingly heavy!!
Lloyd brought along his long-time production crew members (director Nilesh and assistant Lucy) from his CTV days.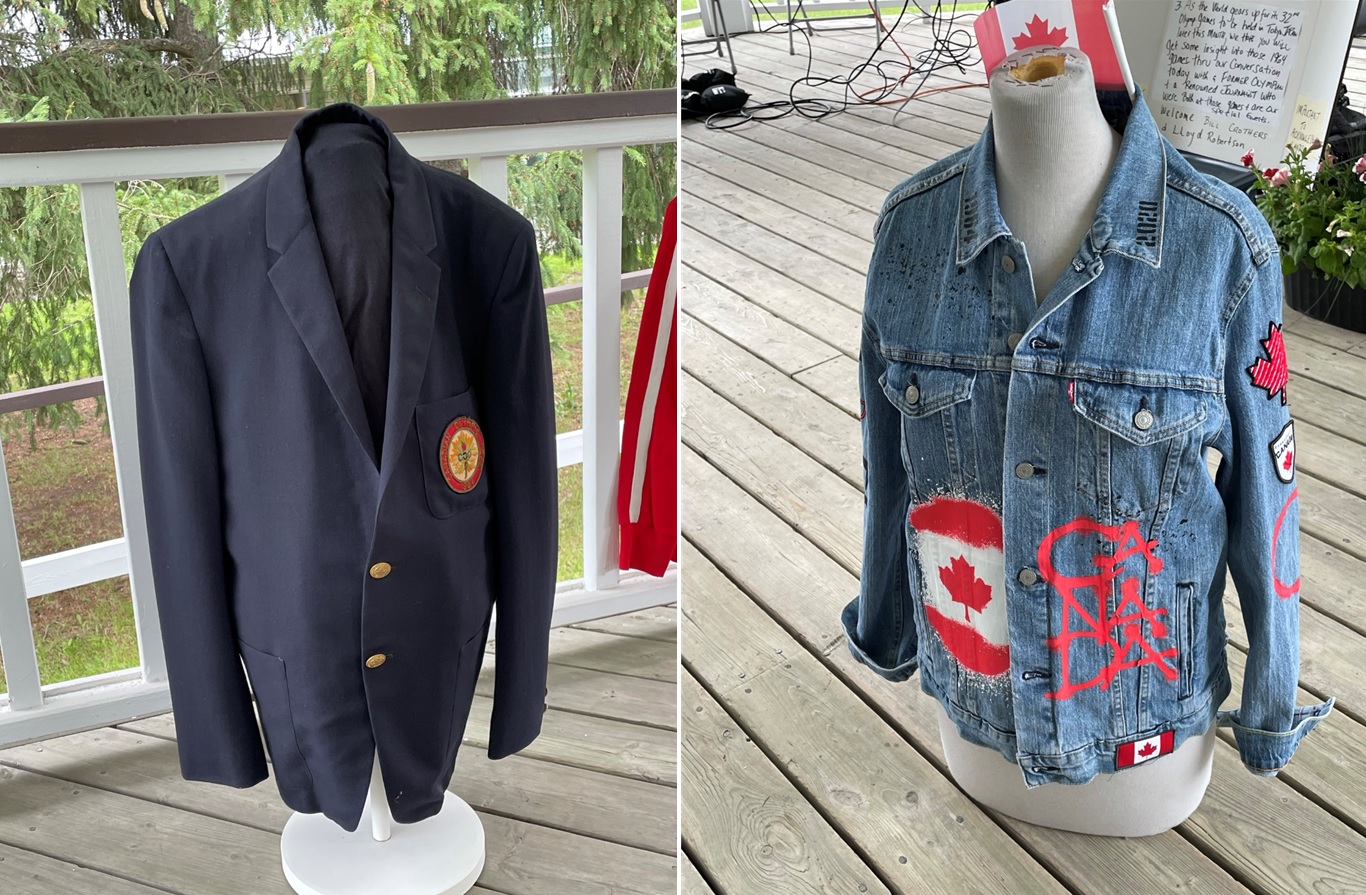 Take a look at Canada's official Olympic Team blazer from 1964 and compare it to the one the athletes are sporting today (both were used as stage props for the event).
And guess who got to keep "the jacket"?! It was presented to The Procenko Group (well, really Renee) as a 'thank you' for stepping up and sponsoring this wonderfully successful and important event.
#procenkogroup #oneofyourbettermoves