Welcome to Cachet in Markham Ontario

Cachet is a community in Markham Ontario that is bounded by 16th Avenue to the south, Major Mackenzie Drive to the north, Warden Avenue to the east and Highway 404 to the west. The neighbourhood of Devil's Elbow is its neighbour to the north east and Cathedraltown is directly north of it. Cachet is primarily a newly developed residential area consisting mostly of single family homes. It features several nice parks, the most popular being Ashton Meadows at the northwest corner of Woodbine and Calvert Rd. where residents enjoy a splash pad, soccer fields, baseball diamond and basketball court.
Personna Park is also a local favourite Nearby is Cachet Centre, a small strip mall that services mainly to local residents. The population of the community is predominantly people of East Asian and European heritage. The Rouge River and Berczy Creek flows through the community, but most of the natural areas of the community has disappeared to residential development. This neighbourhood is also home to Ashton Meadows Public School, St. Monica Catholic Elementary School and St. Augustine Catholic High School. The Ashton Meadows community is government-housing. If you'd like to see our Cachet Real Estate Listings or learn more about this area, we'd be happy to show you around. Send us an email or call our direct line at (905) 472-7155 and we'll be in touch quickly! (We know of a great cafe in the area and the coffee is on us!)

Schools in Cachet | West Markham

Ashton Meadows Public School
Lincoln Alexander Public School
St. Monica Catholic Elementary School
St. Augustine Catholic High School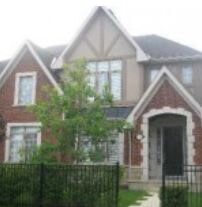 The Cachet community is a small, prestigious village located slightly northwest of Unionville and west of Angus Glen.