According to the September TRREB Market Report
Toronto Regional Real Estate Board reported a new record for the month of September with 11,083 sales. This is a 42.3 per cent increase from September 2019.
For all home types, the average selling price in September was $960,772 – up by 14 per cent year-over-year.
"Improving economic conditions and extremely low borrowing costs sustained record-level sales in September, as we continued to account for the substantial amount of pent-up demand that resulted from the spring downturn. Further improvements in the economy, including job growth, would support strong home sales moving forward. However, it will be important to monitor the trajectory of COVID-19 cases, the related government policy response, and the impact on jobs and consumer confidence," said TRREB President, Lisa Patel.
Detached, semi-detached houses and townhouses continue to be strong segments driving the market.

In comparison, condominiums had a slower pace of price growth, although inventory has increased dramatically.
"On a GTA-wide basis, market conditions tightened in September relative to last year, with sales increasing at a faster pace than new listings. With competition between buyers increasing noticeably, double-digit year-over-year price growth was commonplace throughout the region in September, resulting in the overall average selling price reaching a new record," said Jason Mercer, TRREB's Chief Market Analyst.
Would you like to keep track of the home sales activity in your area? Gain insight and market intelligence with our Local Market Updates sent directly to your inbox each month. Contact us to set up. See sample here.
September 2020 vs. September 2019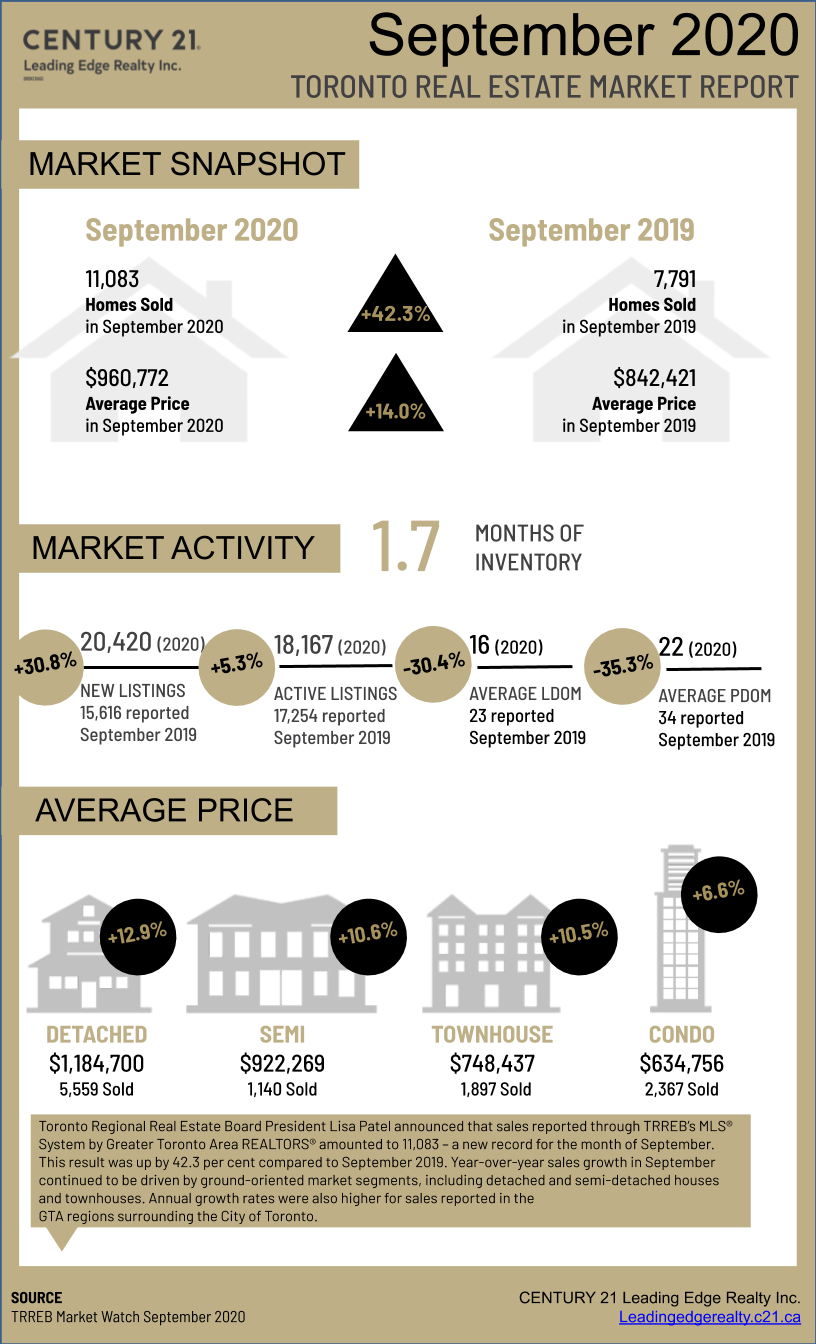 September 2020 vs. August 2020