Should You Replace Your Carpets Before Selling Your Home?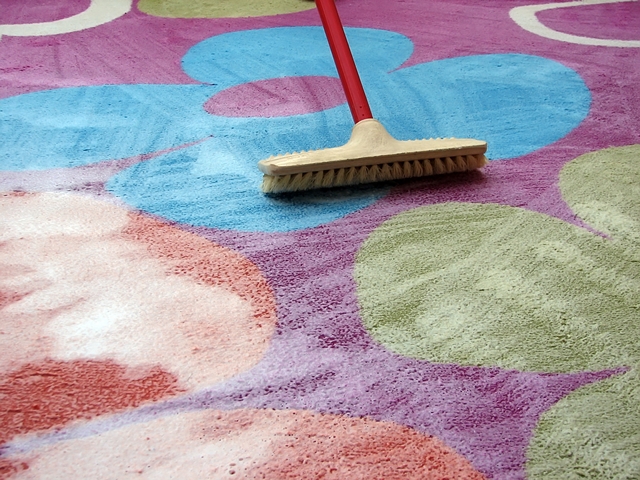 Thinking about putting your home up for sale soon? Before you do, there are a number of home improvement projects that you should consider taking on first.
From putting a fresh coat of paint up on all the walls to upgrading light fixtures, you can make all kinds of improvements to make your home more appealing to buyers and to command a higher price tag. Is replacing the carpets one of them? Well, it depends...
Carpets show more damage than almost any part of your home and most Realtors will tell you that a home with worn-out, dirty carpets is harder to sell. If you want to compete for top dollar, you'll need to tackle this possible objection.
Here are some questions to ask yourself when determining whether or not it makes sense to install new carpeting in your home.
How Old Is the Carpeting in Your Home?
Generally speaking, most modern carpeting is only designed to last between 5 and 15 years. If your home's carpets are older than that, you should consider replacing them before selling your house. You might have older carpets in your home that have been well-maintained and that still look great. But the fibers in them could be on the verge of falling apart at any minute because of their age. Rather than risking a buyer noticing how old your carpets are, you should replace them with new carpets that look and smell good. By doing new carpet installation, you'll automatically make your home look and feel updated.
Is the Carpeting in Good Condition?
Just because your home's carpets are only a few years old doesn't mean you shouldn't consider replacing them. Your carpets might still be relatively new but be in terrible condition when you examine them further. Walk around your home and check out the condition of each carpet. You might think the carpets are in great shape, but upon further review, they could have tons of stains set into them and other wear and tear put on them. This is especially true for those with pets. As any dog or cat owner will tell you, owning a pet can take a huge toll on your carpeting, even if you don't realize it.
If the carpet is dirty but salvageable, with no rips, snags, or set-in stains, we recommend a professional cleaning. Oftentimes, a good professional carpet cleaning company can do wonders and you would think the carpet was new.
Is the Carpeting a Nice Neutral Colour?
When you're painting the walls in your home right before listing it for sale, most experts will tell you to choose nice neutral colours.
The same goes for carpeting. While you might love the bright red carpets in your bedroom, most buyers are likely to cringe when they see them. They're going to wonder why in the world you would install that colour carpeting in your home. Choose a nice neutral colour that will appeal to the largest number of buyers.
Is It Going to Cost a Lot of Money to Replace Carpet?
Many people will choose to replace carpet in their home above taking on other home improvement projects because of how inexpensive it is. But if you have carpeting throughout every single room in your home, it could be a different story.
As a result of this, you could pay way more than you planned to improve your home by installing new carpeting throughout. You would be better off leaving the old carpeting behind and letting a buyer figure out what they want to do with it when they buy your home. Just make sure you crunch the numbers before discounting the idea of replacing carpeting. Even if it does cost a pretty penny to re-carpet your whole house, it could pay to have it done if it's the only thing that's going to make it difficult to sell. Consult with your Realtor as to which way you should go.
Is it Installed in a Room Where People Don't Expect Carpet?
Kitchens and dining areas once had wall-to-wall carpeting throughout. This trend might strike millennial buyers as odd even if the carpet is 100% waterproof (yes, these exist). Likewise, some homes have wall-to-wall carpeting in the bathroom which can make buyers worry about mould trapped underneath and is generally not a good idea for resale value. If you have carpeting in these areas in your home, consider a flooring alternative before listing your home like tile, laminate or vinyl.
Although "hardwood" is a house-selling buzzword, installing hardwood floors isn't always affordable or practical with your home-selling timeline. While clean or new carpeting doesn't pack the same high return on investment, it does stop you from turning off buyers and provides value that buyers will welcome.
You may also enjoy reading: Avoid These Home Improvements If Thinking of Selling