10 Best Things to do in Markham With Kids!

Markham is a fantastic place to hang out with your kids! There is so much to see and do that we had trouble narrowing it down to only ten. Here are our favourites:
1. Go Geocaching
We love to Geocache, which is a world-wide urban treasure hunt. There are dozens of geocaches hidden in the Markham area for anyone to find. Check out this video to see what geocaching is all about. It's easy to get started, just go to the www.geocaching.com web site, type in your postal code and receive clues for geocache locations near you.
2. Pet a Llama at Lionel's Petting Zoo
Where can you go to see and feed peacocks, donkeys, llamas, deer, ponies, and many other kinds of animals for FREE? Lionel's Petting Zoo is a really cool place to take the kids where you feel like you are down home on the farm. They are open to the public from May through to December. You can even book the place for a birthday party!
3. Take Your Bike on a Joyride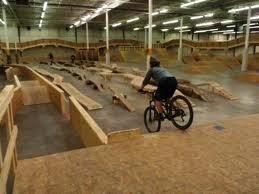 Want the kids to burn off some energy? Take them to Canada's first 90,000 sq.ft. indoor bike park right in the heart of Markham. Joyride150 welcomes all levels of riders. They have clinics, summer camps, and bikes for rent. It's also a really cool place to have a birthday party!
4. Learn Something New at the Markham Museum

Learn how Markham has changed over the past 100 years. The Markham
Museum has a number of buildings where kids can see first hand what it was like to be a blacksmith, weave clothing, etc. You can arrange a personal tour for your family or attend their Family Sundays events. New Archaeology Lab to open mid February, 2013.
5. Go Skating Outdoors
Embrace our Canadian winters by taking the kids skating at an outdoor rink. The Markham Civic Centre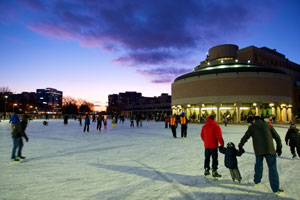 Outdoor Ice Rink is easy to get to, well maintained, and offers skate rentals. If ambience is important, then there's no better place than Cedarena, an old-fashioned outdoor rink nestled in the middle of a cedar forest along the Rouge River. You really feel as though you've stepped back into the 1920's with its old wood stove and old tyme music...It's truly a magical place! Due to weather unpredictability, check out their web site to make sure they are open before heading over.
6. Satisfy Your Sweet Tooth
Without a doubt, Old Firehall Confectionery is the best place in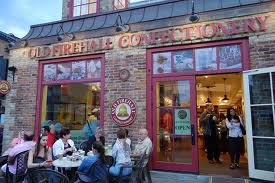 Markham to go for a sugar craving! Situated in a historic fire hall on Main Street in Unionville, Old Firehall Confectionery has a huge selection of handmade sweets along with the retro candy we adults enjoyed while growing up. They have a huge assortment of homemade fudge, truffles, candy apples, and sponge toffee. On a hot summer's day, you can't beat sitting on their patio eating a delicious ice cream cone and watching the action on Main Street. Try it!
7. Monkey Around at an Indoor Playground
For those of you with younger children, there are several really great indoor playgrounds in Markham. Lil' Explorers Clubhouse and Kids on the Loose Playland are both in the heart of Markham (close to Hwy 48 and 16th Avenue) and offer great interiors for kids to explore and play. Kids on the Loose also features a cafe so you can enjoy a fresh cuppa java while the kids are running loose!
8. Paint a Masterpiece with the Kids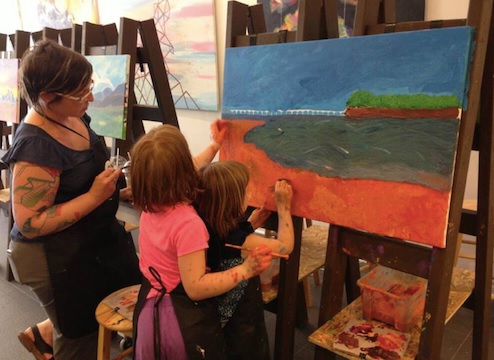 This is a really cool thing to do! There is a place in Markham where you can bring your whole family and paint together on a big canvas and collectively create a beautiful work of art. Take it home afterwards and hang it to enjoy for years to come! It's called paintlounge and it's a really fun place to paint whatever your heart desires. They supply everything you need and have knowledgeable staff to get you started. Enjoy a drink from their cafe, create, and have fun! They are open weeknights and weekends and are very reasonably priced.
9. Awesome Outdoor Skateboard Park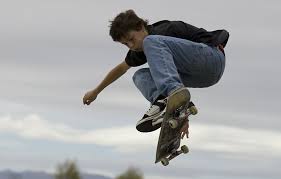 My wife cringed the day my boys discovered this park. Located on Bullock Drive (at McCowan Rd) behind the Centennial Community Centre and across the street from Markville Mall, it is a popular place for kids to practice their skills and hangout. This 15,000 sq ft skate terrain has rails and coloured concrete surfaces, fun boxes, pyramid, 8 step and 3+3 step stairs, flat banks, ledges, walls and more. The more experienced kids love to test their skill in the 6' bowl with 6' spine, elevator and tombstone (whatever the heck that means!). Only skateboarding and in-line skating are permitted but I often see kids there doing tricks on their bikes. This is an unsupervised park but I have never heard of any problems there.
10. Explore Some Breath-Taking Scenery on Walking Trails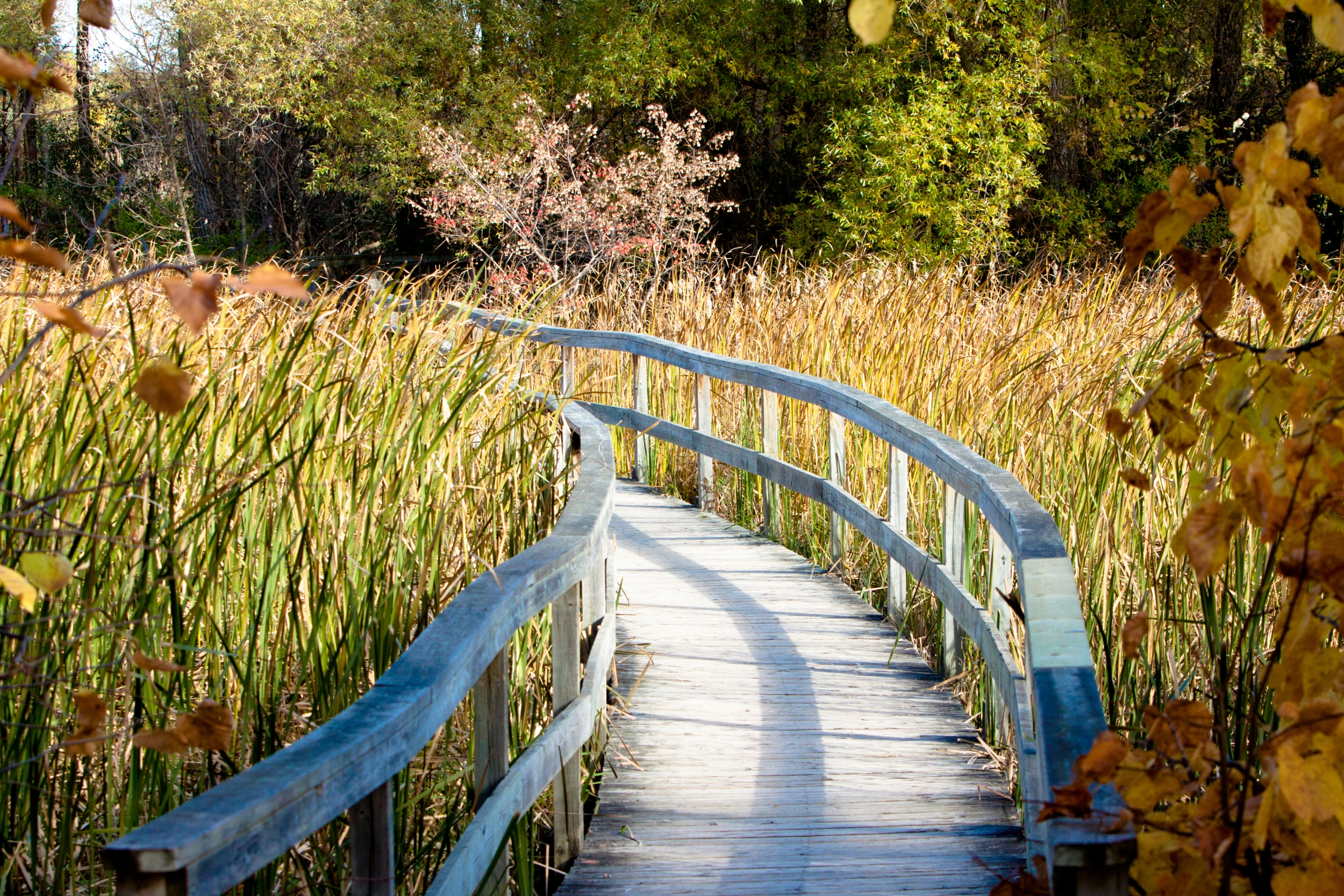 Two of my favourite places to walk or bike ride are at Toogood Pond in Unionville and Milne Dam Conservation Park in Markham. Toogood pond is much more popular as it is in easy walking distance to historic Main Street. People will often grab a coffee at the nearby Starbucks and then head over. When standing on the bridge you'll often see a heron fishing in the water or turtles basking on the logs. The trail loops around into the woods and marshes where the scenery is stunning. It only takes about 20 minutes to walk around the whole pond (and that's taking your time). Milne Dam is huge and is a very popular place in the summer for families to hold large get-togethers (contact the City of Markham for permit. There are lots of deer in this park and we've also seen beaver, fox, bats and raccoons. It's also a popular place to fish. Milne Park is also the location for Markham's big Canada Day Celebration complete with parade, music and fireworks!
Well, like I said, it was a struggle to keep the list to only 10 but I did it! Feel free to read through my blog as I have written about other great places to visit in this wonderful City of ours. If you are new to the area or are considering moving here, I'd be happy to show you around. Coffee is on me!