Welcome to Markville
Markville is situated between Unionville to the west and Raymerville and Bullock neighbourhoods to the east. It is possibly the most "convenient" neighbourhood to live in in all of Markham due to its proximity to shopping and Hwy. 407.
This neighbourhood has a great assortment of detached homes and upscale condominiums. It is home to the recently renovated Markville Mall, and many shopping plazas, fast-food restaurants, and cafe's. If you enjoy having everything within reach, then Markville might be your perfect fit!
If you'd like to learn more about this area, we'd be happy to show you around. Send us an email or call our direct line at (905) 472-7155 and we'll be in touch quickly! (We know of a great cafe in the area and the coffee is on us!)
Schools in Markville | Central Markham
Central Park Public School
Markville Secondary School
St. Edward Catholic Elementary School
St. Patrick Catholic Elementary School
Father Michael McGivney Catholic Academy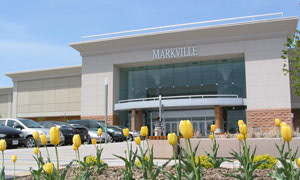 A merge of Markham and Unionville, Markville literally has it all! With major shopping and mature neighbourhoods with well-established schools, Markville might just be the most convenient place to live in Markham.